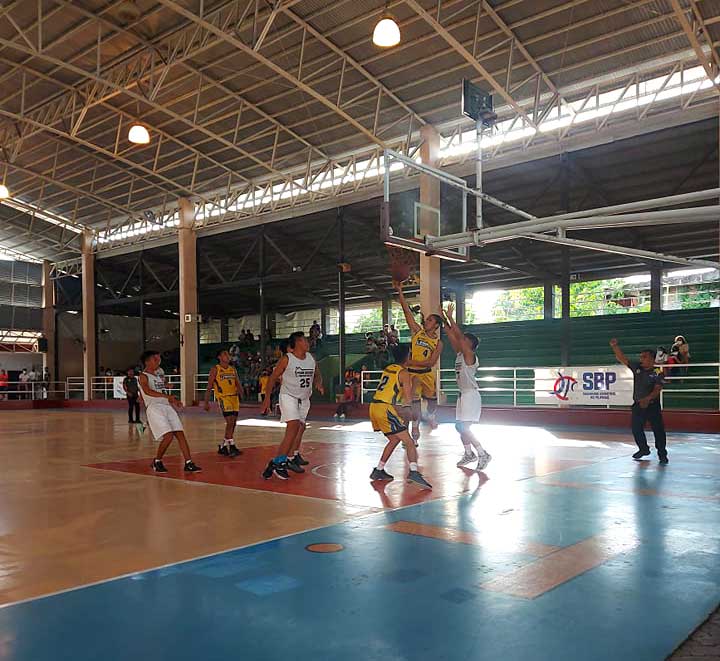 By Leobert Julian A. de la Peña
The Guimaras Junior Leopards and team GG Sports grabbed crucial wins during the Wednesday schedule of the 2022 Chairman's Cup basketball men's 21-under category.
Team Guimaras had one of their best performances of the tournament after annihilating the Medics Creekside Carwash Café, 75-57, and stayed undefeated with a 2-0 win-loss record in the first week of the prestigious tournament.
From the first man up to the last, the Junior Leopards worked like a unit and showed great team chemistry for four full quarters.
Kent Andrew Gaitan led the pack with an all-star performance of 19 points while taking home the Toyota best player of the game award.
It was only a 10-point lead after the first half for Guimaras but their tighter and more-disciplined defense rewarded them with several get-away layups that ballooned their lead in the third period.
There was nothing that Medics could do to cut the deficit in the last quarter as Guimaras' offense stayed solid while also sinking their shots from the charity stripe.
Meanwhile, in the last game of the schedule, GG Sports escaped team Hustle via a stunning three-pointer game-winner, 70-68, to grab their first win of the tournament.
GG Sports quickly captured the early momentum at the start of the first quarter after drilling their open three-pointers but Hustle immediately weathered the storm off a Kevin Barranco offensive clinic.
The match went into a nip-and-tuck affair until the final seconds of the match but Keith Bernasol delivered the dagger shot after sinking the right corner three-pointer that gave them the lead and eventually the game-winner.
Team Hustle had the chance to tie or win the ball game but time was not on their side as they still had to inbound from the other side of the court to generate their last opportunity.