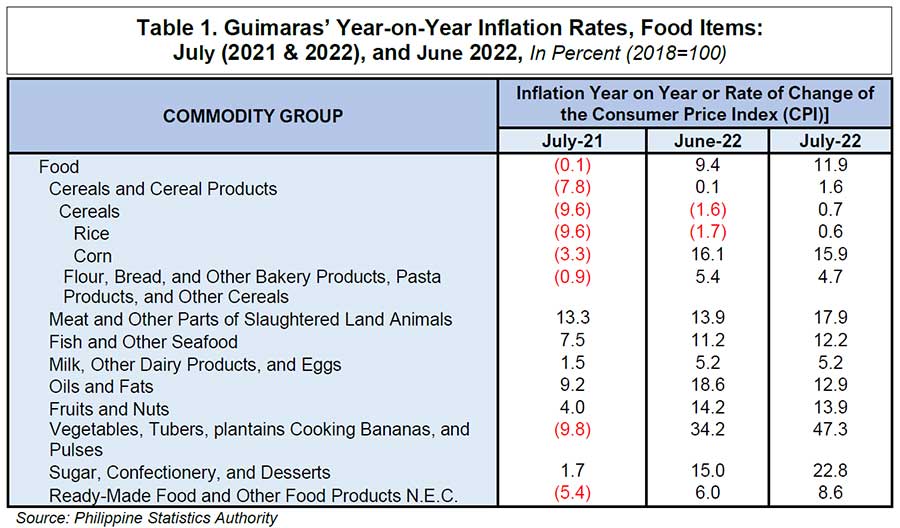 The annual rate of price change in Food groups items rose to 11.9% in July 2022, which is 12% higher compared to the same month in 2021 at -0.1%.
The July 2022 food inflation was also 2.5% higher from previous month's 9.4%, according to the Retail Price Survey of Commodities for the Generation of CPI conducted by the Philippine Statistics Authority (PSA).
"Entering the second half of 2022, the headline inflation rates in Guimaras for food items this July registered the highest at 11.9 percent compared to the January and June of this year pitching both at 9.4 percent," Provincial Statistics Officer Nelida B. Losare said.
The increase in the inflation rate of food groups was due to price surges in of Vegetables, Tubers, Plantains Cooking Bananas, and Pulses (47.3%) with the largest share of 35.3 percent; followed by Rice (0.6%) with 26.5 percent share, and Meat and Other Parts of Slaughtered Land Animals (17.9%) with 19.6 percent share.
These three groups completed the top three heavily weighted food groups for July. (See Table 2).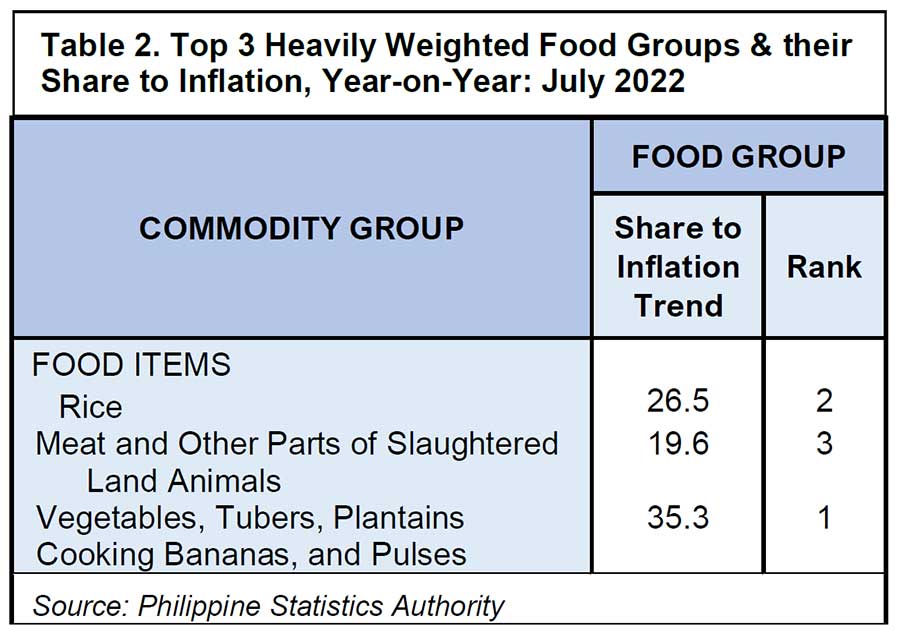 Other food items which contributed to the uptrend in annual food rates were Fish and other seafood (12.2%); Sugar, Confectionery, and Desserts (22.8%); and Ready-made food and other food products N.E.C. (8.6%). (See Table 1).
"Corn inflation (15.9%); Flour, Bread, and Other Bakery Products, Pasta Products, and Other Cereals (4.7%); Oils and Fats (12.9%); Fruits and Nuts (13.9%) showed slower price movements in July when compared to the prices a month ago. However, prices on Milk, other Dairy Products, and Eggs (5.2%) managed to retain its previous month's inflation level," Losare explained.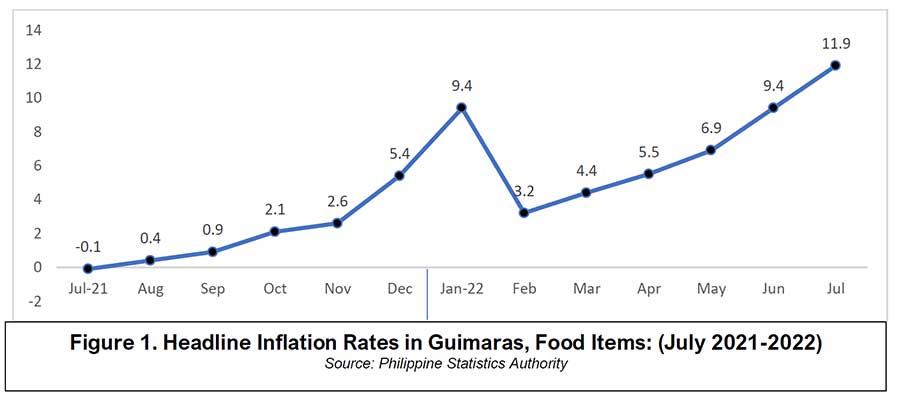 The July 2022 food inflation got the highest year-on-year price changes at 11.9 percent since July 2021.
For the past twelve months, food inflation rates slowed to 3.2% from 9.4% in the second month of 2022, then gradually picked up in the following months until it reached 9.4% in June, which quickly jumped off breaking the highest price changes for 2022, and is now sitting at 11.9 percent in July.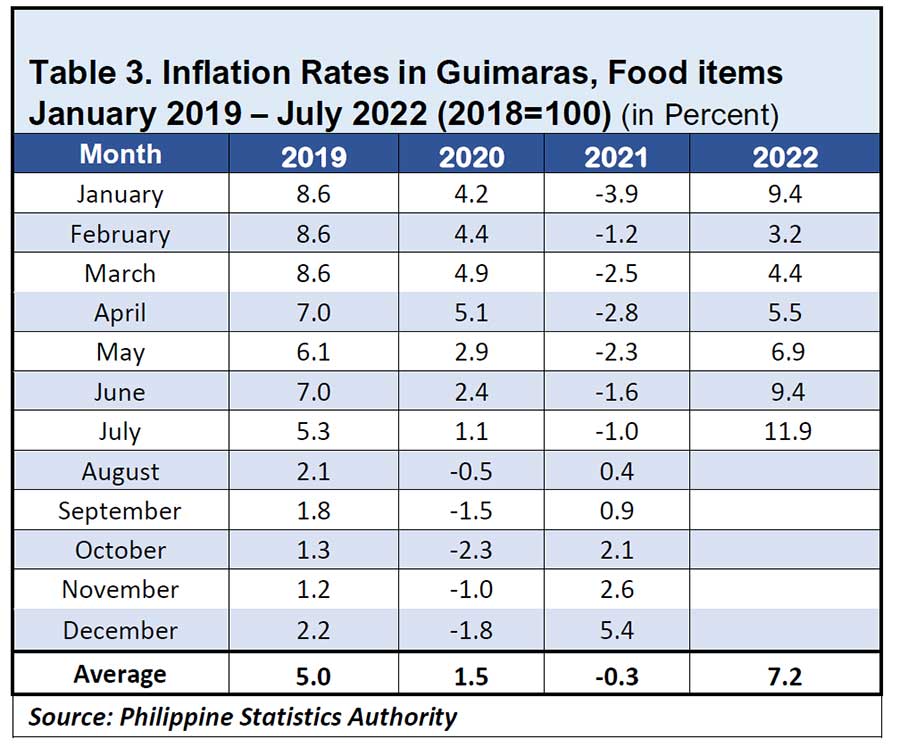 "Since 2019, the year 2022 still exhibited the fastest average food inflation with 7.2 percent while the slowest average food inflation was in 2021 at -0.3 percent." Losare said