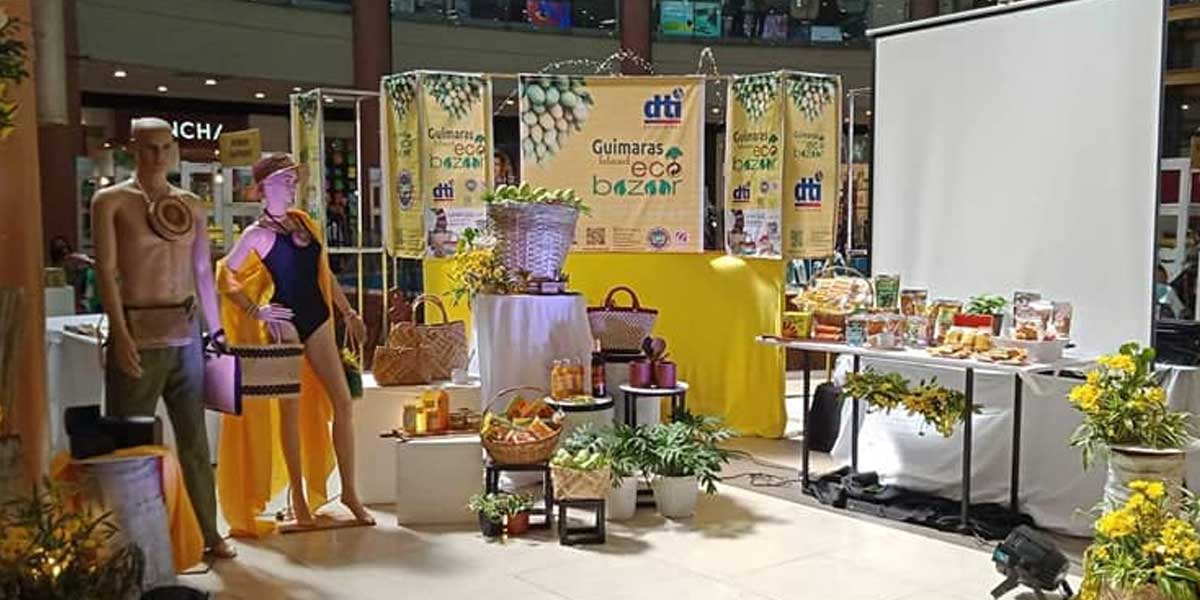 After two years of hiatus due to the Covid-19 pandemic, the Guimaras EcoBazaar makes a comeback this year, targeting around P2,000,000 worth of cash, booked orders, and under negotiation sales.
The Guimaras EcoBazaar opened last Monday, May 2, 2022 and runs until May 8 at the Robinsons Place Iloilo in the City Proper district.
This year, the EcoBazaar featured 16 micro small and medium enterprises (MSMEs) from the province of Guimaras.
Seven MSMEs are in the processed fruits and nut industry cluster, five are from the wearable and homestyle industry cluster, and four are from the agri-business sector.
Products that can be bought from the EcoBazaar include fresh Guimaras mangoes, mango tart, mango piaya, dried mangoes, mango jams, roasted and salted cashew nuts, ginger tea, turmeric tea, terracotta pots, decorative jars, wallets, bag, accessories, and furniture among others.
The EcoBazaar organized by the Department of Trade and Industry (DTI) Guimaras and the Guimaras provincial government has been running for eight years.
However, the trade fair was cancelled for two years from 2020 to 2021 due to the pandemic.
The last EcoBazaar was organized last 2019 which was participated by 23 MSMEs.
"Guimaras MSMEs are very eager to participate in this fair due to the cancellation of the said fair last 2020 to 2021 – brought by the pandemic. The last Guimaras EcoBazaar was facilitated in 2019, of which 23 MSMEs participated in the event generating a total of P1.27 million sales," DTI said in a statement.
According to the DTI Guimaras, the activity serves as a venue for launching new products and for evaluating the marketability and competitiveness of Guimaras products.
"Trade fairs like EcoBazaar serve as meeting grounds where producers and buyers transact and negotiate in the marketing of products."
The Guimaras Eco Bazaar 2022 is also a pre-Manggahan Festival activity. Meanwhile, the much-anticipated Manggahan Festival will run from May 20-22, 2022. (DG)