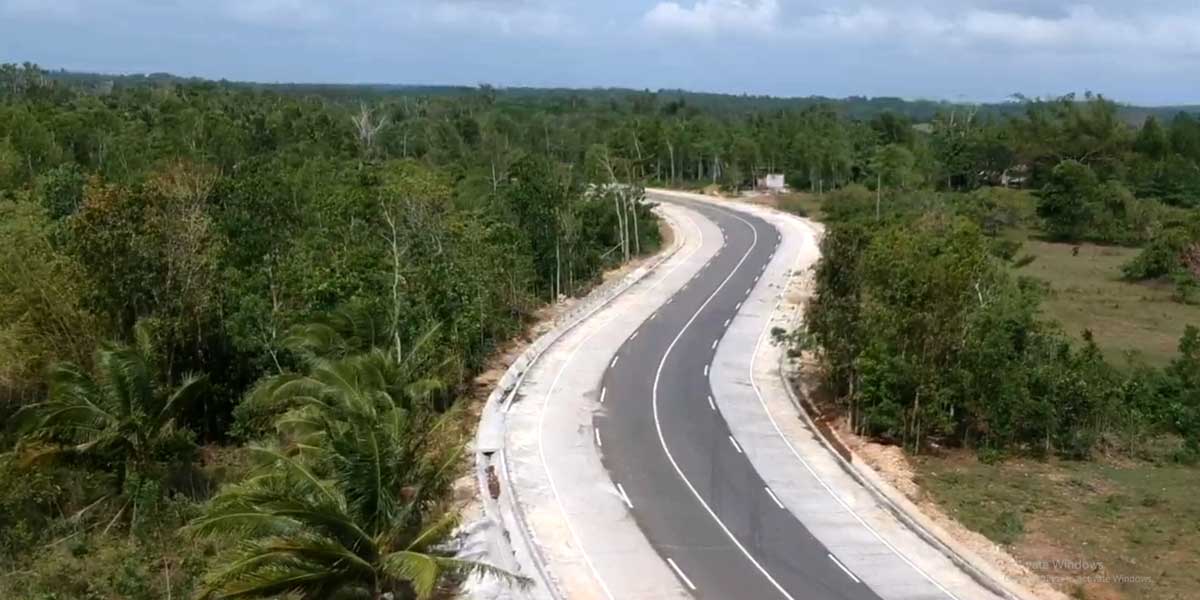 Traveling to various tourist destinations in the island province of Guimaras is faster and more convenient with the widening of Guimaras Central Road.
The road improvement is undertaken by Department of Public Works and Highways (DPWH), Guimaras District Engineering Office.
Citing a report from District Engineer Rhodora B. Nuñal, DPWH-6 Regional Director Tiburcio DL Canlas said a portion of Guimaras Central Road, specifically in the town of San Lorenzo, is widened from two to four lanes.
"The widened road will provide faster, safer and easier access to tourist destinations and recreational sites in the province, such as the San Lorenzo Wind Farm and Reyley Farm in the town of San Lorenzo, making the tourism industry in the province more accessible to both local and foreign tourists," Director Canlas said.
"This will increase tourism activities in the area that will provide more income generating activities to the people in the island, helping them improve their socio-economic condition," Canlas added.
Canlas further said that the widened road will reduce travel time from the wharf in Jordan town to San Lorenzo town, making the transport of goods and services faster and more accessible.
This (widened) road could cater larger volumes of vehicles including 10-wheeler trucks hauling goods from Jordan Roll-On, Roll-Off (Ro-Ro) wharf to various areas in the province, and vice versa, hence, delivery of goods from and to the province becomes more convenient.
The ₱42.266-million road widening project involves construction of 4-lane, 1.006-kilometer, 6.7-meter wide Portland Concrete Cement Pavement (PCCP), including provision of grouted riprap, stone masonry, curb and gutter, reflectorized thermoplastic pavement markings and ditch canals.
"We are continuously undertaking the widening of the whole stretch of Guimaras Central Road as well as the Guimaras Circumferential Road in order to provide a better transportation accessibility among the people in Guimaras and help boost the island's economic and tourism industry," Canlas said. (DPWH-6)