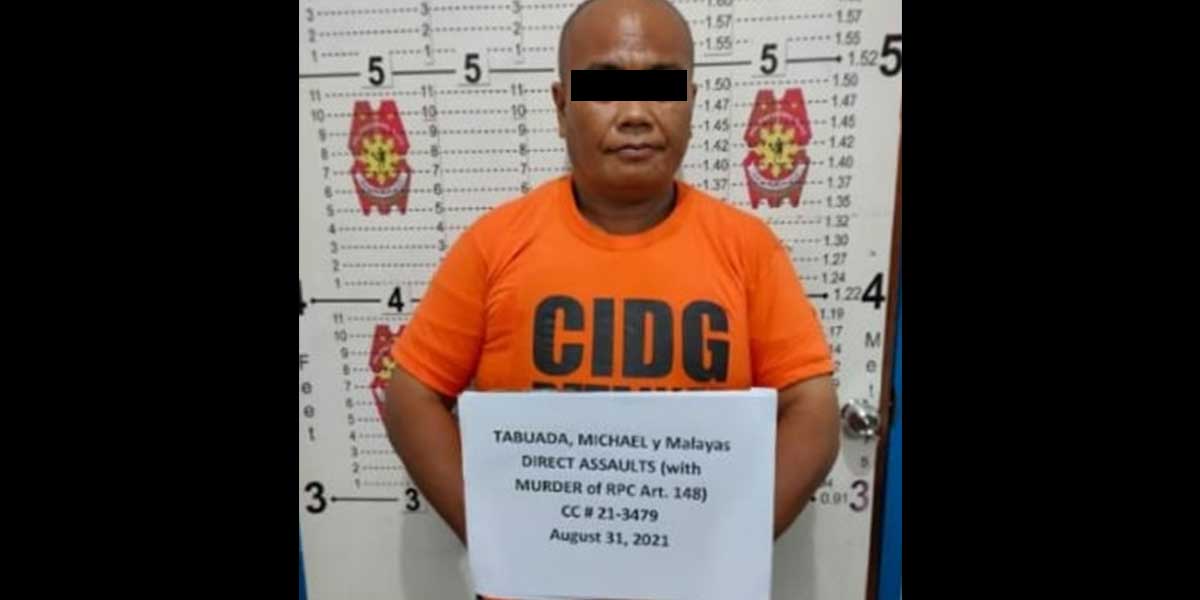 The No. 13 most wanted person of Guimaras Police Provincial Office was arrested at Barangay III, Hinigaran, Negros Occidental evening of August 31, 2021.
The suspect was identified as Michael Tabuada Y Malaya, 49, of Barangay 2, Hinigaran.
Members of the Criminal Investigation and Detection Group, Guimaras Provincial Field Unit, Hinigaran Municipal Police Station, 2nd Negros Occidental Provincial Mobile Force Company, Guimaras PPO-Provincial Intelligence Unit and Highway Patrol Group of Guimaras nabbed Tabuada.
He is accused of direct assault with murder in Criminal Case No. 21-3479 and direct assault with attempted murder in CC No. 21-3480.
Guimaras Regional Trial Court Judge Rosario Abigail Magay Dris-Villanueva, issued the arrest warrant against Tabuada.
No bail was recommended for the direct assault with murder charge while bail for the direct assault with attempted murder was set at P20,000.
Reports revealed that the suspect together with his companions allegedly mobbed members of "Bantay-Dagat" Task Force of Nueva Valencia, Guimaras in February 24, 2021.
The incident resulted in the death of a 51-year-old boat captain of the task force.
Tabuada is presently detained at Hinigaran police station and will be presented to the Guimaras court.