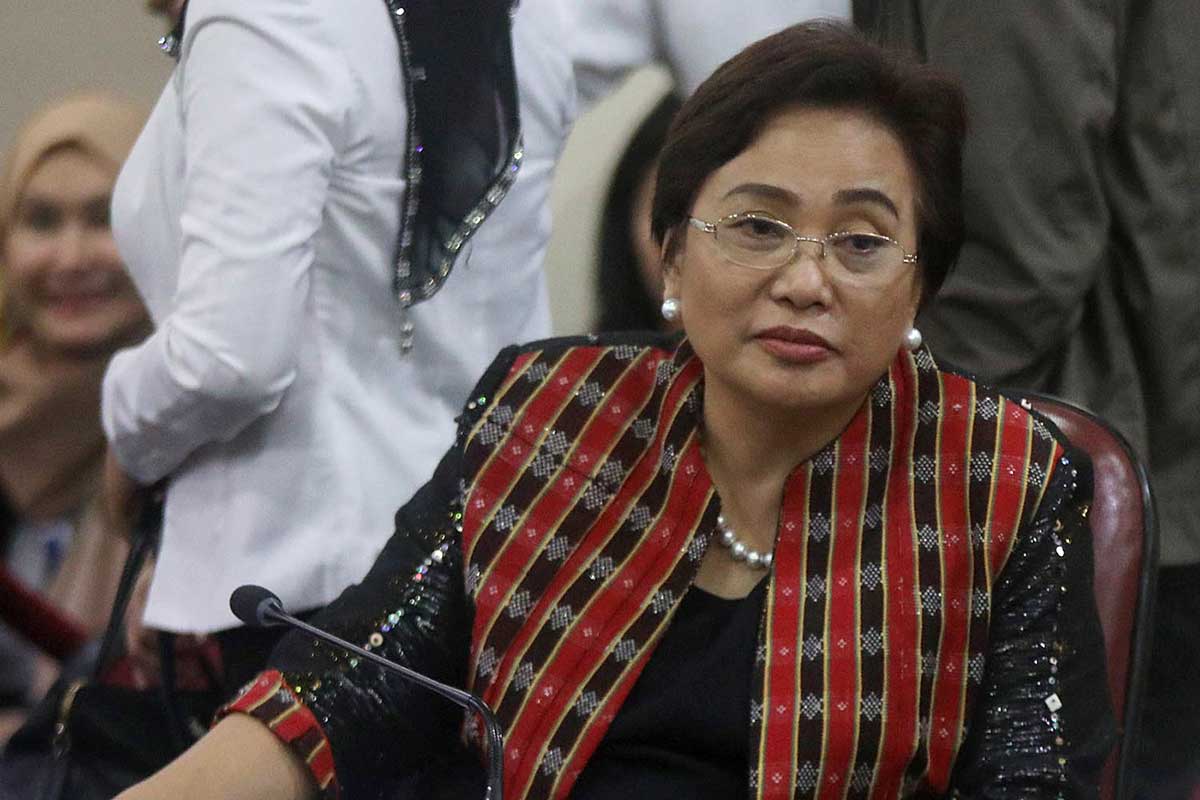 By Sean Rafio
Commission on Elections (Comelec) Commissioner Rowena Guanzon revealed that she voted to disqualify presidential aspirant Ferdinand "Bongbong" Marcos Jr. over "moral turpitude" for failing to pay income taxes.
Guanzon made the remark after she explained the delay in the decision of the 1st Division on the case.
"Kaya nga ito nangyayari lahat eh dahil ang boto ko is DQ (disqualified) si Marcos Jr. Sa tingin ko may moral turpitude talaga based on evidence and the law. I will not keep it a secret. That is the reason why this is happening," Guanzon told GMA News.
It should be noted that this is only Guanzon's opinion and should not be treated as the Comelec's decision.
Guanzon, one of the presiding commissioners of the poll body's 1st Division, said Wednesday that her opinion has already been made as early as Jan. 17. It will be attached to the verdict written by the ponente, who has yet to release the division's decision after lawyers were said to have contracted COVID-19.
In the same interview, Guazon, who hails from Negros Occidental, also revealed that she received information of efforts to influence the ponente. Rappler reported that the ponente is Commissioner Aimee Ferolino, former election supervisor of Davao del Norte.
The third member of the 1st Division is Commissioner Marlon Casquejo.
Guanzon said a "powerful politician" is interfering with the 1st Division's resolution on Marcos' disqualification case.
"Hindi naman, pero powerful na politician. Ang appeal ko sa kanya: umatras na kayo. Ang presidente nga di nakikialam e, kayo pa?" Guanzon told CNN Philippines when asked if the politician interfering with the case is a presidential bet.
Guanzon told Rappler in a separate interview on Thursday that Ferolino "has not been responding to text messages" from the outgoing commissioner.
"My vote is to DQ. So to knock out my vote they think they can invalidate it by releasing the decision of the ponente after I retire which cannot happen because I already submitted my separate opinion to all of them including the chair and all of the commissioners. That should already be on the record that I voted already. The vote should be counted by the next Presiding Commissioner after me," she told GMA News.
Guanzon appealed to both parties not to intervene in the Comelec's decisions, underscoring that she wanted to retire after resolving the very last case under her docket, which is the Marcos disqualification case.
"Why am I disclosing this to the public, dahil palaaway lang ako? Hindi no! I want to retire na nga peacefully, goodbye na sa inyo, zero backlog ako except for this case. Sisirain nyo yung track record ko eh," Guanzon told CNN Philippines.