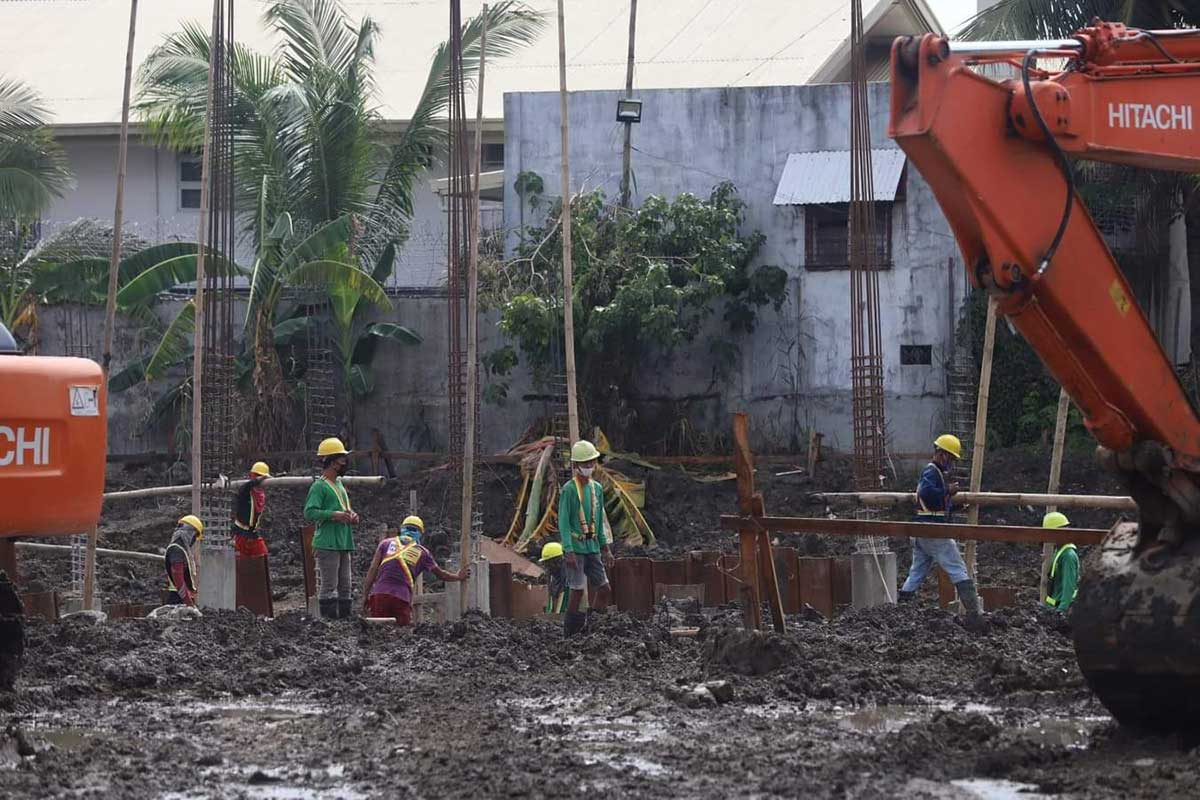 By Francis Allan L. Angelo
The Regional Tripartite Wages and Productivity Board in Western Visayas (RTWPB)-6 will begin public hearings on a wage increase petition filed by Bacolod-based Fishta Union of Employees for Reforms Through Solidarity Actions (FUERSA-Super).
The first hearing will be held at Nature's Village Resort in Talisay City, Negros Occidental on April 8, 2022, according to Department of Labor and Employment Regional Director Sixto Rodriguez, who also chairs RTWPB-6.
In its petition filed on February 24, 2022, FUERSA-Super sought a P750 increase in daily wages of workers in private businesses.
FUERSA-Super cited data from the Philippine Statistics Authority (PSA) indicating that the updated income poverty threshold using the 2021 Family Income and Expenditure Survey (FIES) is pegged at P13,519.16 in the first semester of 2021.
This translates to P2,253.19 per month per individual, or P11,265.96 per month per family of five.
"For the region, the highest minimum wage is at P395, which translates to P8,532.00 per month given an average of 21.6 working days in a month. This means that the minimum wage is no longer adequate to cross even a family of five with a single breadwinner across the poverty line," the petition read.
The minimum wage in Western Visayas is between PHP310 and PHP395 per day, depending on the sectoral classification as mandated by Wage Order 25, which already lapsed in November 2020.
FUERSA-Super also noted that since 2012, the labor productivity in the region, defined as the Gross Regional Domestic Product (GRDP) divided by the number of people employed in the
Region has grown by 103.31%.
"Meanwhile, the highest minimum wage in the region has only grown by 42.60% during the same period (from December 2012). If minimum wages grew with the growth in productivity from 2012 onwards, then the minimum wage in the region should have been P563.17."
The petitioner added that the accumulated difference between wages had it grown together with productivity and actual minimum wages amounts to P7 19.57.
"This means that the minimum wage from hereon must be adjusted to compensate for the foregone consumption of workers in the region, on top of closing the current gap between productivity and wages."
As of July 2020, the petitioner claimed that the number of the employed earning minimum wage and below in the region is at 950,803. The total wage they receive – which represents their total
purchasing power – amounts to P260.058.732 in a single day.
"If their minimum wage increases to P750, then the total wage rises to P713,102,250, an increase of P453,043,518 to the total purchasing power of the region per day. Per year, this amounts to
P117,128,879,865.60. This will be a huge boost for new businesses."
FUERSA-Super also cited a survey by the National Economic and Development Authority (NEDA indicating that a Filipino family of four will need to have a gross monthly income of
P120,000 to live a "simple, comfortable life."
Using this survey, the current highest minimum wage in the Region should accumulate an increase of P111,468.00 by the year 2040.
This means that a P6,192.67 increase in daily minimum wage every year from 2022 up to 2040. computed as follows:
-P120.000.00 less P8,532 monthly minimum wage (P395 x 21.6) = P111,468;
-P109,600 divided by 18 is equivalent to P6,192.67 increase every year from 2022 to 2040.
The petitioner said the current wage situation of ordinary minimum wage earners in the region need the following increases:
-For Non-Agriculture, Industrial/Commercial
Employing more than 10 workers, from P395 to P750 (P355 increase)
Employing 10 workers and below, from P310 to 750 (P440 increase)
-For Agriculture – from P315 to P750 (P435 increase).
Rodriguez said the wage board will determine the merits of the petition through public consultation.
Any party may file their opposition papers not later than March 28.
The next public hearing will be held April 11, 9 a.m., at Hotel Del Rio in Iloilo City for stakeholders from Iloilo City, Iloilo Province, Guimaras, Capiz and Antique.
It will be followed by the public hearing on domestic workers' wages at 1:30 p.m. at the same venue.
The third consultation will be conducted on April 12, 1:30 p.m., at Marzon Hotel in Kalibo, Aklan for Capiz and Aklan stakeholders.