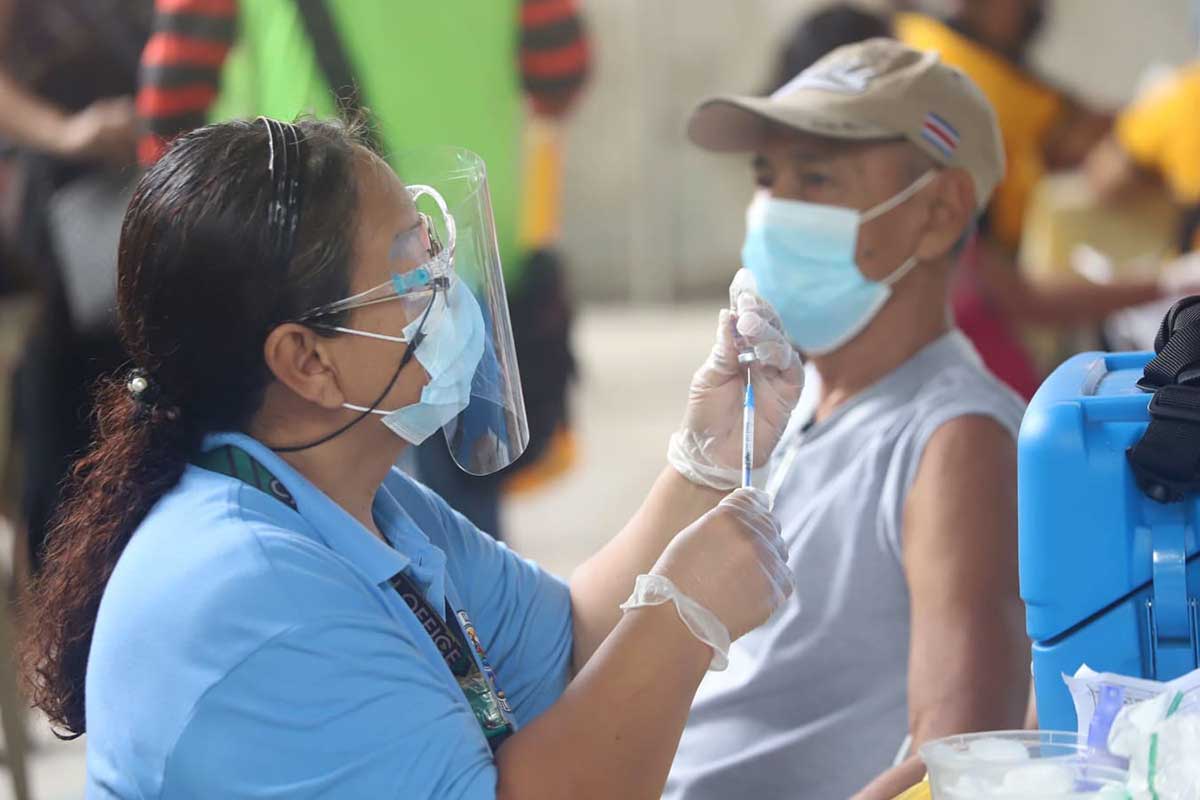 By Joseph B.A. Marzan
The Iloilo City Government on Wednesday said it aims to vaccinate more than 50 percent of its target population to achieve herd immunity against the coronavirus disease 2019 (COVID-19).
Data from the City Health Office (CHO) as of Sept. 7, 2021 indicated that 151,949 individuals have been fully vaccinated, or 29 percent of the target 525,000 population that is eligible for inoculation.
The target includes 425,000 estimated population of the city and 100,000 non-residents who work in the city.
Including those who have received at least their first dose of the vaccine, 285,978 persons have received the COVID vaccine, or 54.47 percent of the target population.
For those who received at least the first dose, most were inoculated with Sinovac vaccine (159,544), followed by AstraZeneca (55,272), Moderna (35,436), and Pfizer (5,726).
Sinovac also tops the list of fully vaccinated individuals (98,642), followed by the one-shot Janssen (30,000), AstraZeneca (16,932), Pfizer (5,706), and Moderna (669).
In a press release on Tuesday, the city government said that the remaining 134,029 who have not been fully vaccinated are waiting for their second dose based on the interval time for their respective vaccine brands.
Both Sinovac and Moderna vaccines have 28-day intervals between doses, while Pfizer has 21 days. The Janssen vaccines only require one dose.
Iloilo City Mayor Jerry Treñas also pleaded to the national government to allow vaccination for persons aged between 12 to 17 years.
According to the city government, Treñas is also mulling booster shots for frontline healthcare and other essential workers due to their exposure while in their jobs.
The city government estimates that they will be able to vaccinate up to 75 percent by December 2021.
Today (Sept. 9), the city government will conduct mass vaccination activities for the second dose of Sinovac (first dose: Aug. 12) vaccines at Robinsons Jaro, Megaworld, SM City Iloilo, and Ateneo De Iloilo.
First doses of Sinovac will be administered through barangay-based vaccinations, at Barangays Navais (Borres Elementary School), Calahunan (De Leon Gym), Hibao-an Sur (Hibao-an Sur Gym), and PALI (PHHC Block 22 Gym).
On Friday (Sept. 10), second doses of Moderna (first dose: Aug. 13) will be administered at Robinsons Jaro, SM City Iloilo, Ateneo De Iloilo, Megaworld, and the Iloilo Convention Center.
Vaccinations for the first dose will be conducted in the following barangays on Sept. 10:
–       Cuartero;
–       Sta. Isabel;
–       Fajardo;
–       Arguelles;
–       Seminario;
–       El 98;
–       M.H. Del Pilar;
–       Fatima;
–       Javellana;
–       San Jose;
–       Luna;
–       Our Lady of Lourdes;
–       Montinola;
–       San Vicente;
–       San Pedro; and
–       Benedicto.
VACCINATION FOR MEDICAL STUDES, LAW GRADS
The city government will also push for vaccinations for students of medical-related courses and 2020/21 Bar Examination takers.
This was in line with Joint Memorandum Circular No. 2021-001 of the Commission on Higher Education (CHED) and the Department of Health (DOH) which allows limited face-to-face classes for specialized laboratory classes or hospital-based clerkship, internship, or practicum for Medicine, Nursing, Medical Technology, Physical Therapy, Midwifery, and Public Health students.
Central Philippine University in Jaro district was also named by the Supreme Court as one of the sites of the Bar Examinations for four Sundays this November.
Treñas said that these persons may be susceptible to COVID infections once they start taking classes and taking the exams.
The mayor also noted that students and bar exam takers who are not residents of the city will also be allowed to be vaccinated in the city.
"We need additional doctors, additional nurses, additional [medical technologists]. We are reaching out to them. In so far as the law graduates, we are also reaching out to them because they need to be protected when they sit down in that classroom when they are taking the test," Treñas said.