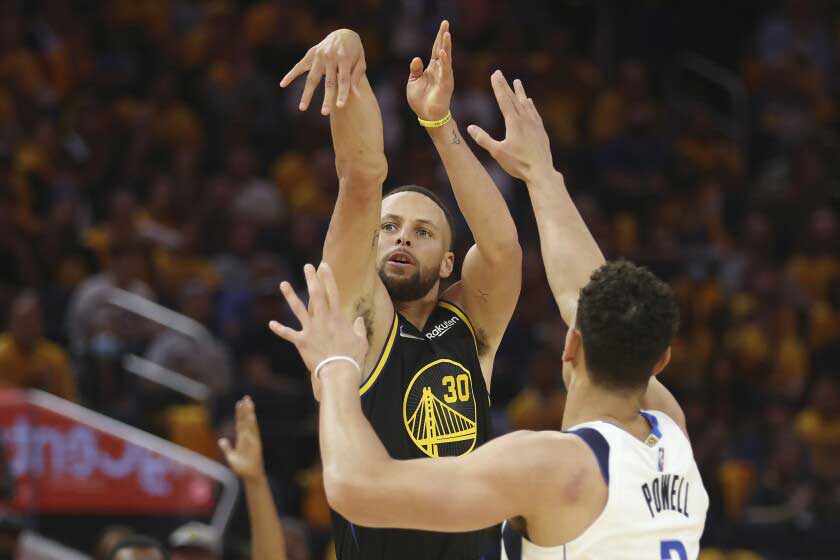 By Leobert Julian A. de la Peña
The Golden State Warriors asserted their mastery over the Dallas Mavericks and took care of business at home with a dominating 112-87 Game 1 victory of the 2022 NBA Playoffs Western Conference finals.
From the get-go, Golden State's perimeter defensive schemes made Dallas work for every shot attempt and held them to a disappointing 36 % shooting from the field, one of their worst stat lines in this year's playoffs.
Luka Doncic, who was shooting the lights out and embarrassed the Phoenix Suns defense, was only limited to 20 points while shooting 6/18 from the field.
Warriors' head coach Steve Kerr made a significant defensive adjustment compared to what they did against Ja Morant and the Memphis Grizzlies after an impressive performance defending the three-point shot.
The Warriors would not allow Doncic to get going as they trapped him each time he called for a pick and roll. The scheme worked as it slowed Dallas' offense to a halt.
NBA champion Stephen Curry led the charge for Golden State after scoring a team-high 21 points while also recording a surprising double-double with 12 rebounds and four assists.
Despite a rough shooting from downtown, Golden State took immediate control of the game's pace as they gassed the Mavericks' defense, pushing the ball off every rebound.
Klay Thompson's 15-point eruption in the second half helped Golden State balloon their lead as much to 29 points and also took part in stopping Doncic in the perimeter.
It was all Golden State in the last 24 minutes of action as Dallas only managed to score 42 points in the last two quarters compared to the Warriors' 58-point half.
Spencer Dinwiddie continued his hot-shooting for Dallas and provided some extra offensive punch off the bench but was not enough to spearhead a comeback against the mighty Golden State squad.
Golden State outdueled Dallas in most aspects of the game as they outrebounded them by 16 and out-assisted them by 10.
Jordan Poole also joined the Warriors' offensive party as he and Andrew Wiggins scored 19 points apiece while Draymond Green had 10 points, nine rebounds, and three assists.