South Korea's Glen Check is back with an album after nine years. The band has released 'Bleach', which comes after previously released singles including "Dive Baby, Dive", "4ever", "Raving" and "Dazed & Confused". Fans can stream 'Bleach' here: orcd.co/glencheck_bleach
'Bleach' consists of 13 tracks, including the 4 pre-released singles. The album is inspired by music from the 1980s to the present, and dips its toes in various genres such as electronica ("Acid Test", "Raving"), rock ("Dive Baby, Dive"), and R&B ("Bliss"). To tie it all together, leading track "Sins" is the perfect example of Glen Check's ability to write unique and addictive melodies and beats, and the band will be releasing a music video for the track in the coming weeks.
"We've been in the music scene for nearly 10 years and have received a lot of public attention. But that also came with a feeling of fear," explain the band. "In order to bleach such negative thoughts, we took the opportunity to jump into the work for our third album 'Bleach'."
Glen Check first appeared in the music scene with their hit song "60'S CARDIN" 10 years ago. With June One on vocals and guitar and Hyuk Jun on synthesizer and bass, the band has wowed crowds at international festivals such as Summer Sonic (Japan), Nuits Sonores (France), and SXSW (USA). The band also won the Best Dance Electronic Album at the Korean
Music Awards for two years in a row in 2013 and 2014.
Having spent their early years in France and USA and been exposed to a wide scope of music growing up, Glen Check is committed to exploring versatility in their creative projects. Without limiting themselves to any genre, the band aim to break boundaries between generations and art forms including visual art and fashion.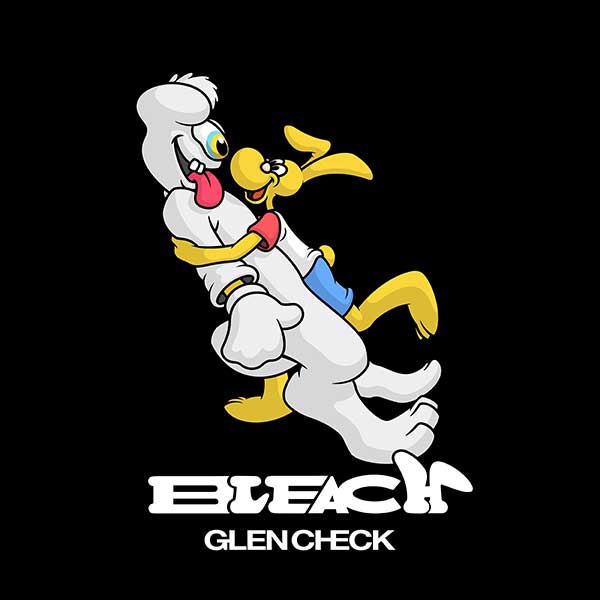 'Bleach' Track Listing:
Acid Test
Dazed & Confused
Waves
Dive Baby, Dive
Sins
Sometimes You Gotta Shake It Off
Blush
Bliss
Raving
Long Strange Days Pt.2
Runaway
4ever
I Feel Like Ridin' Slow
Stream 'Bleach' here: orcd.co/glencheck_bleach