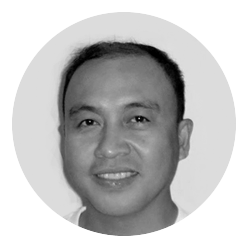 By Alex P. Vidal
"Gold medals aren't really made of gold. They're made of sweat, determination, and a hard-to-find alloy called guts."—Dan Gable
WHAT a shame that the Philippine government gave 2020 Tokyo Olympics gold medalist Hidilyn Diaz "only" P10 million.
She deserves more than that; Diaz should get P100 million.
All Pinoy Olympians who did not win a medal should get P2 million each, not just P500,000.
Our sports coffer is awash with oodles of cash.
The money is only being stolen by crocodiles masquerading as sports officials.
The cash incentives for athletes who gave the country so much glory and pride are peanuts compared to the billions of pesos being ripped away by thieves in the Bureau of Customs and the Department of Public Works and Highways, among other graft-ridden agencies.
We can never tell if we can bring home again another gold in the future Olympic Games; we aren't sure if we can surpass the 1-2-1 (gold-silver-bronze) 2020 Tokyo Olympics haul in the 2024 Paris Olympics, 2028 Los Angeles Olympics, and the Olympic Games thereafter.
If this should be a once-in-a-lifetime cash bonanza, let's make it a big bang.
The increase in cash incentives for deserving athletes like weightlifter Diaz, woman boxer Nesty Petecio, and men boxers Carlo Paalam and Eumir Marcial should be done through a legislation.
No politician should grandstand and claim credit for the success of our Olympians.
-o0o-
When he gave Thailand its first-ever gold medal in the 1996 Atlanta Olympics, boxer Somluck Kamsing or Somrak Kamsing was awarded 50 million baht or almost equivalent to 50 million in Philippine money.
And that was six Olympic Games ago.
Thai Olympic gold medalists now reportedly get approximately 200 million baht each, aside from the cash incentives from private donors.
For giving her country its first-ever gold medal since the Philippines joined the Olympic Games in Paris in 1924, Diaz, 30, should get more than P10 million from the government on top of the financial and material windfall from the private sector.
But we have no choice. It's not the fault of our sports officials; we can't blame even President Rodrigo Duterte.
The amount that Diaz will get from the government is actually stipulated in the Philippine Sports Commission (PSC) Incentives Act RA 10699 also known as the National Athletes and Coaches Benefits and Incentives Act.
Under RA 10699, Olympic gold, silver, and bronze medalists are entitled to P10 million, P5 million, and P2 million, respectively
Approved by the late former president Benigno "Noynoy" Aquino III on November 13, 2015, the law reportedly expanded the coverage of incentives granted to national athletes and coaches.
It repealed RA 9064 or the National Athletes, Coaches and Trainers Benefits and Incentives Act of 2001.
Under this old law, gold medalists for the Olympic Games were only entitled to P5 million, while silver and bronze medalists for Olympic Games were entitled to P2.5 million and P1 million, respectively.
-o0o-
We Filipinos are not the only ones being assaulted by mad men in the New York City subway train and other public places.
As I have written in the past, as long as the pandemic is here some racist characters in America will continue to terrorize those who they believed were responsible for bringing the deadly infectious virus called COVID-19 in the United States; and they have been targeting mostly the Asians.
Because we Asians almost look the same in the shape of our eyes, we are all potential targets.
Every now and then we can hear incidents of harassments and assaults—physical and verbal. And the New York City government, as well as the New York Police Department, can't stop this violence.
The case of Filipina Potri Ranka Manis, a nurse and cultural artist who sustained bruises in different parts of her body and had to be brought to an emergency room following the incident last Aug. 10, was the latest racially motivated attack in connection with the pandemic.
The only way to "fight" hate crimes is to be vigilant, stay away from characters who are emotionally and mentally unstable while inside the subway train station, travel with one or two companions if possible, don't sleep inside the train, bus, and their stations, and refrain from traveling at night.
(The author, who is now based in New York City, used to be the editor of two dailies in Iloilo)