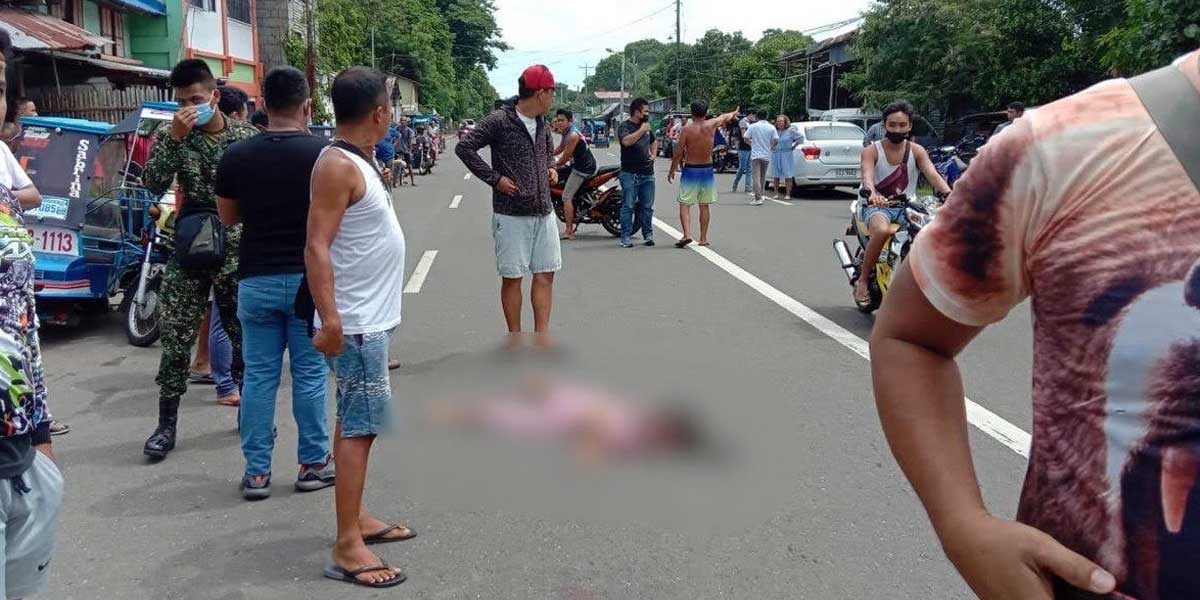 By Glazyl Y. Masculino
BACOLOD City – A nine-year-old girl died in a road accident at Barangay Lag-asan, Bago City, Negros Occidental last Saturday.
Police withheld the name of the minor-victim.
Corporal Kim Ivern Cornel, traffic investigator of Bago City Police Station, said the victim allegedly crossed the street just as a sedan passed by.
Cornel said the sedan of a family was on its way to a church for the baptism of a 4-month-old baby boy when the accident happened.
"Gin try na i-avoid sang driver ang bata pero na lab-ot niya gid kag nagtabog sa pihak na lane," he added.
The victim was then ran over by a motorized pedicab loaded with 15 sacks of feeds, Cornel said.
The victim was declared dead on arrival at a hospital.
Cornel said the victim's family didn't even know why the victim crossed the street.
"Basi bala siguro busy man ang ginikanan, may ginhimo man guro sang gulpi lang nagtabok ang bata," he added.
Cornel said the drivers of the sedan and the motorized pedicab were placed under police custody but were released yesterday morning, following an initial settlement with the victim's family, who asked for financial assistance.
"Gin pa dayon gid sang tatay ang bunyag bisan ara siya sa police station at that time," Cornel said.