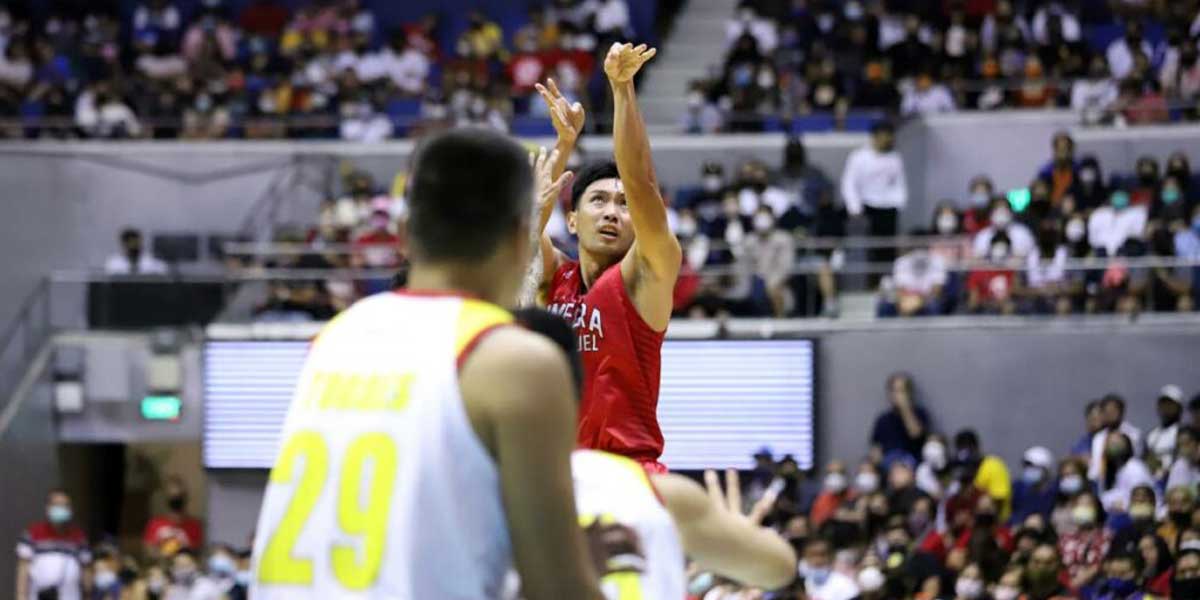 By Leobert Julian A. de la Peña
The Barangay Ginebra San Miguel avoided another collapse and mounted a huge offensive run in the fourth quarter to take down the Rain or Shine Elastopainters, 104-93, to end their 2022 PBA Governor's Cup elimination round on a high note.
Rain or Shine's Andre Caracut torched Ginebra early in the first quarter and also got his big men going, locating their import Henry Walker for easy deuces underneath that helped them take the lead after 12 minutes, 23-20.
However, Ginebra's crisp and unselfish brand of basketball finally clicked in the second quarter when they piled up the assists and fed the open guy for easy baskets.
Scottie Thompson and LA Tenorio led the Ginebra attack in the second period and helped their team storm to a huge 30-18 scoring run that put them up at halftime, 50-41.
Just when Ginebra thought they would have total control of the pace of the game, the gritty Rain or Shine boys did work in the paint and out-muscled the boys in red led by Beau Belga and Walker.
Rain or Shine countered with their own massive offensive run, outscoring Ginebra 36-23, taking over the lead with 1:49 left in the third quarter off a Mike Nieto long bomb, 72-70.
Soon as the fourth quarter kicked off, head coach Tim Cone deployed a quick five inside for Ginebra that paid off big time as the trio of John Pinto, Thompson, and Tenorio outran Rain or Shine in the break.
A stunning 18-2 Ginebra run in the crucial stretch of the fourth quarter sucked the life out of the Rain or Shine team that saw their lead vanish led by the sharp-shooting of Jeff "The Bacolod Sniper" Chan who finished the game with 15 points on 4/7 shooting from the three-point land.
With the huge win, Ginebra improved to 6 wins and 5 losses to finish their elimination round above .500 in sixth place.