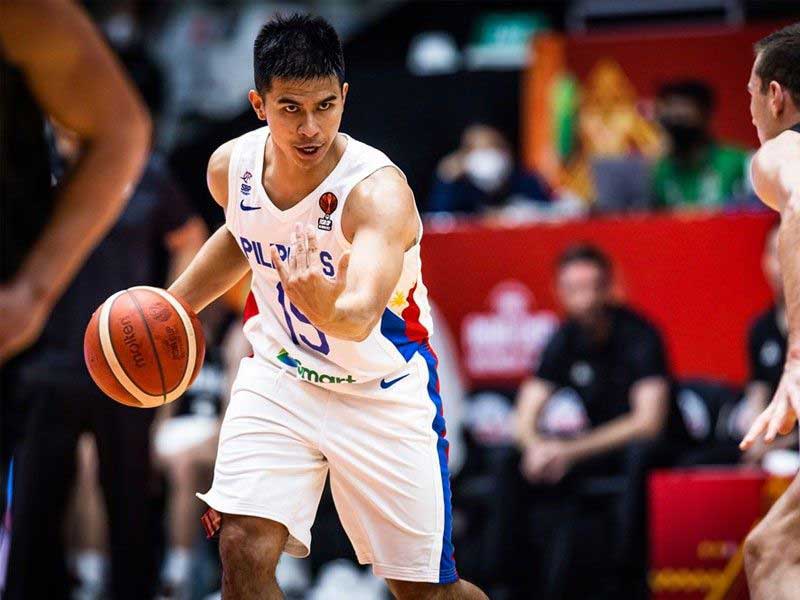 By Leobert Julian A. de la Peña
The Gilas Pilipinas men's national basketball team had an unsuccessful mission of getting back at New Zealand after falling 92-75, during their third match in the ongoing 2022 FIBA Asia Cup.
Expected to bring their A-game after getting crushed by 46 points during their first meeting, the Filipino hoopers fought with their all and went toe-to-toe with New Zealand but size disparity once again became the major issue.
The Tall Blacks outrebounded Gilas by 33 boards, 61-28, and punished them as they ran their pick-and-roll plays to perfection.
Despite Kiefer Ravena's best outing in the tournament with 17 points, six rebounds, and three assists, the Filipinos still couldn't sustain their offensive groove and also committed costly turnovers that rewarded New Zealand with several wide-open fast break scores.
Gilas finally grabbed the much-needed momentum in the second quarter after Kiefer, his brother Thirdy Ravena, and big man Kevin Quiambao clicked in the last four minutes and won the 10-minute battle with a 22-16 advantage.
However, New Zealand flipped the switch in the second half and immediately snowballed their way led by their offensive rebounding that put Gilas again in a deep double-digit hole.
Bobby Ray Parks Jr. and Kiefer tried to keep Gilas within striking distance but an early exclamation point from the New Zealand guards prevented the Filipinos from trimming the lead to just five points in the final canto.
"We lost the game in the first quarter. Got outrebounded by 33 rebounds. There is no way for us to win a ballgame getting outrebounded that way," said Gilas Pilipinas chief tactician Chot Reyes.
With the loss, Gilas dropped to 1-2 and is currently in third place in Group D of the tourney with their only win coming from their blowout display against India.
Gilas will be relegated to a knockout match against the tough and veteran-filled Japan squad and must win the matchup today to clinch their hopes of a favorable FIBA Asia Cup result.