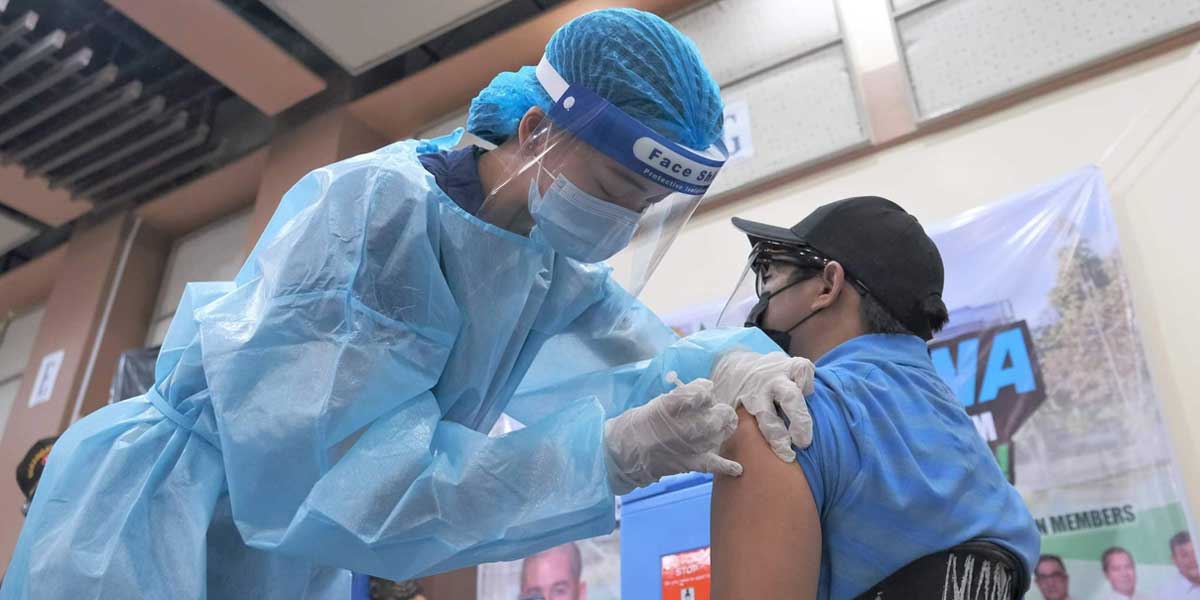 By Dolly Yasa
BACOLOD City – Residents of Negros Occidental and Bacolod City were enjoined to get vaccinated as soon as possible due to the threat of the COVID-19 Delta variant.
The Philippine College of Physicians-Negros Occidental chapter made the call in an advisory.
The PCP-NOC, chaired by Dr. Ronel Sario, warned that Negros Occidental is now surrounded by provinces with reported Delta variant cases.
The group of Negrense doctors further said that the Delta variant is very contagious, easily transmissible, and causes complicated Covid-19 infections.
Earlier, the Department of Health clarified that it had not monitored the presence of Delta variant in Bacolod City or Negros Occidental, contrary to reports, but noted four cases in Panay Island.
Governor Eugenio Jose Lacson earlier admitted that they are not ready if the Delta variant comes to Negros Occidental, although the Capitol is preparing for it.
The PCP-NOC further advised the public to follow the APAT health protocols, such as Air circulation and ventilation, Physical distancing one meter or more, Always using face masks and face shields, and Time of interaction, if needed, should be less than 15 minutes.
"This pandemic is still far from over. Let us be more watchful of our actions because this virus, knows no age, gender, nor status," it stressed
Cases in Bacolod City and Negros Occidental have been significantly dropping in the past few days.
As of Aug. 6, Negros Occidental had 1,359 active cases from a peak of 2,400 in the past few weeks, while Bacolod City logged 810 active cases.
New cases for Negros Occidental for Aug. 6 totaled 33, while Bacolod City has 54.