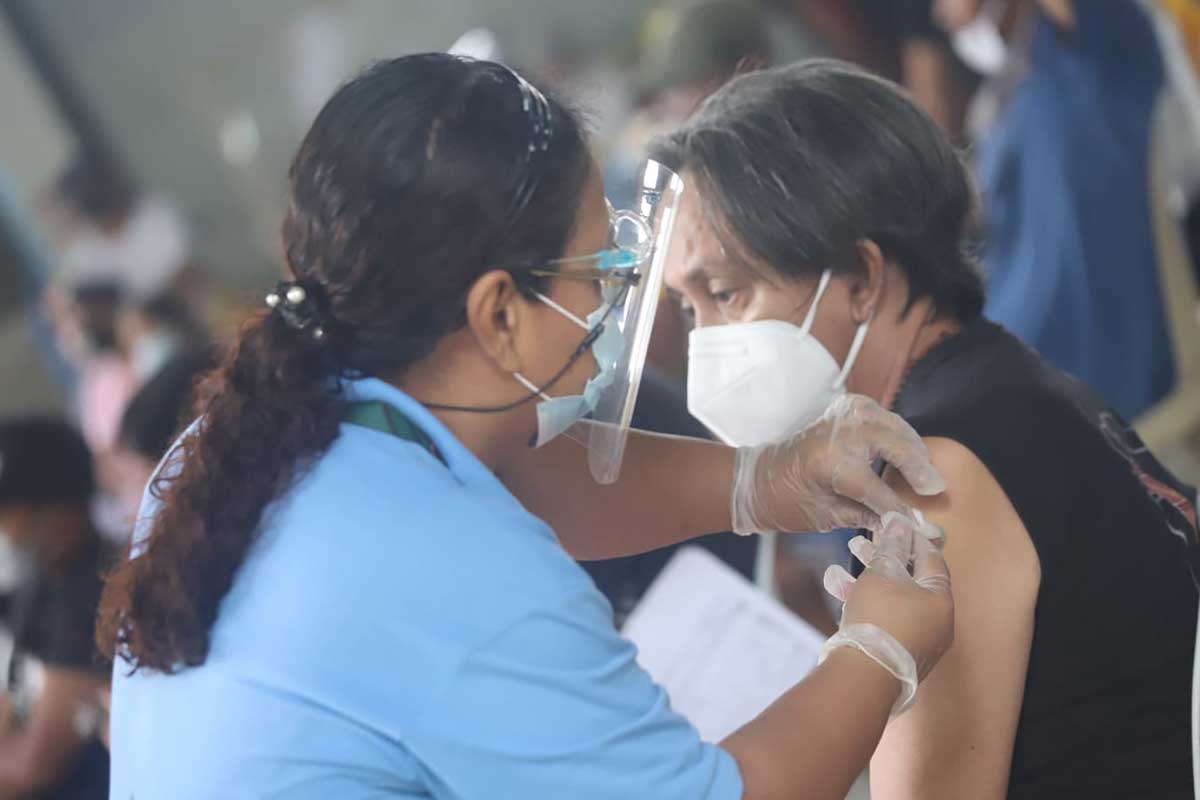 By Joseph B.A. Marzan
Iloilo City Mayor Jerry Treñas will be endorsing an ordinance which will restrict the movement of those who haven't gotten their coronavirus disease 2019 (COVID-19) vaccines to further prevent a surge of the disease especially of the Omicron (B.1.1.529) variant.
In a virtual press conference on Monday, Atty. Peter Millare from the City Mayor's Office mentioned that unvaccinated persons remain a concern to the city's general welfare, saying that the ordinance would both encourage people to get vaccinated and protect vaccinated persons from risk.
Data from the Department of Health Region 6 (DOH-6) showed that some 122,654 individuals in Iloilo City remain unvaccinated as of Jan 3, 2021.
Millare explained that unvaccinated persons would still be given access to essential services and basic services provided by the government for other medical purposes and similar circumstances.
He added that this would only prohibit unvaccinated persons from entering restaurants either for indoor or al fresco dining settings.
He also said that they are also working to add provisions requiring people to present vaccination cards with their valid IDs when entering establishments.
"While we are respecting their right to avail of essential services, we also have to protect or at least give emphasis to our general welfare, that is why we are highly encouraging, especially the unvaccinated individuals to get vaccines as soon as possible," said Millare.
Atty. Fydah Sabando, also from the City Mayor's Office, said the proposed measure was spurred by similar proposals in Metro Manila, citing Metro Manila Council Resolution No. 22-01 which provides barring entry of unvaccinated persons in establishments as well as being ordered to have RT-PCR tests every two weeks before being admitted to work.
According to Sabando, Treñas plans to adopt Resolution 22-01 of the Metro Manila Development Authority (MMDA) which imposes mobility restrictions on unvaccinated individuals through an ordinance which is yet to be endorsed to the Iloilo City Council.
"The mayor is yet to endorse to the SP an ordinance which will adopt the recent MMDA issuance mandating regulations on the mobility of unvaccinated persons. It will apply to all residents and those who are working in Iloilo City," she said.
Some local government units (LGUs) in Metro Manila enacted ordinances based on the said resolution to regulate the mobility of unvaccinated individuals.
Under Resolution 22-01, unvaccinated individuals will be required to always stay in their homes except when going to work or accessing basic goods and services.
They are also prohibited from dining in restaurants and other food establishments whether indoor or outdoor dining. Entering malls, hotels and attending events, sports, and other leisure activities or travels will likewise be prohibited in country clubs, and similar facilities.
Except when buying essential goods or accessing basic services, unvaccinated individuals are also prohibited from traveling in public transit.
Sabando added that the mobility restrictions once approved will only be implemented while the city is under Alert Level 3 or higher.
"If ever i-accommodate sang SP, it will only be implemented if we are still under Alert Level 3 or higher. It will also contain penal sanctions. What we are advocating here is public health or the safety of the residents in their own homes amid the surge of cases," she said.
The adoption of the MMDA Resolution will depend on the decision of the SP, Sabando furthered.
Sabando denied that the proposed measure would prejudice unvaccinated persons, especially those who aren't eligible for vaccination.
"[The proposed ordinance] is without prejudice, we recognize the reasons of ineligible unvaccinated persons. It's not a blanket denial of access to essential services and to special provisions," she said.
Millare said that the mayor's office is being careful with the specific provisions that it would endorse.
"We all know this is a touching issue, and we are very keen to the provisions and the wordings of the ordinance so as not to create chaos but to provide order, anent to the promotion of general welfare, especially [that] we are now under a health crisis, a [COVID-19] surge and the Omicron variant," he said.
To curb the spread of the virus, Treñas issued amendments to Executive Order No. 004, series of 2022 on Monday, now requiring a negative RT-PCR test result for travelers from Negros Island.
The MMDA resolution, however, has been criticized by human rights and medical groups as oppressive and unconstitutional for shackling the right of the unvaccinated to move around. (DG)