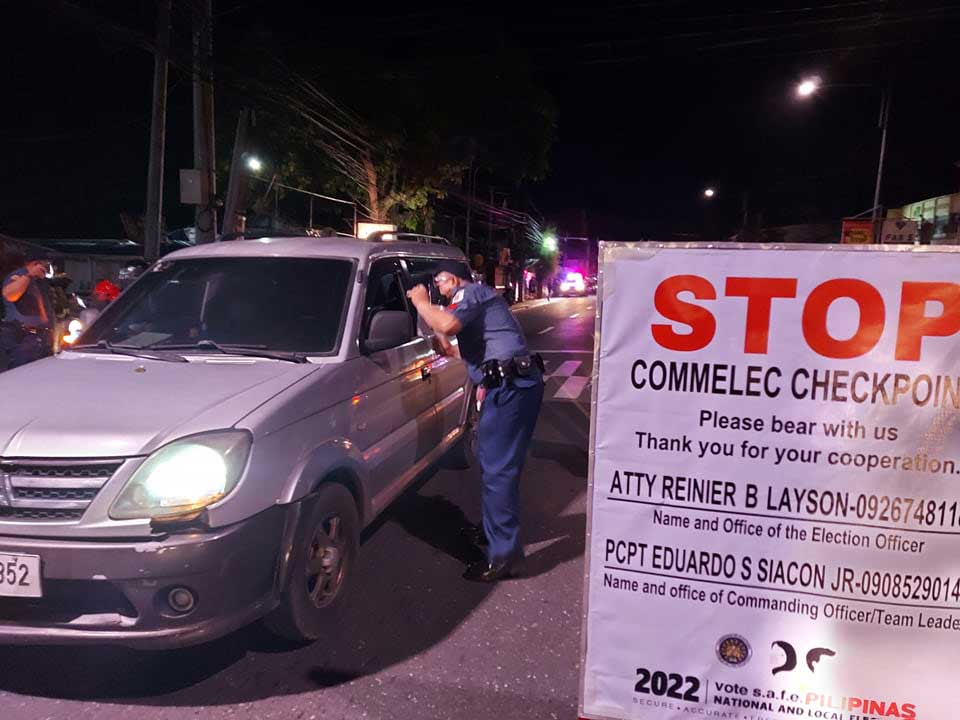 By Jennifer P. Rendon
An alleged gang leader became the first violator in Iloilo City of the Commission on Elections (Comelec) gun ban.
RD Elado, 22, a resident of Zone 4, Barangay Calumpang, Molo, Iloilo City was arrested for illegal possession of a deadly weapon.
Reports from the Iloilo City Police Office (ICPO) indicated that Elado was walking along Zone 4 around 9:30 p.m. of Jan 10, 2022 when police officers spotted him.
It was gathered that the Iloilo City Police Station 4 has stationed intelligence officers in the area to conduct monitoring operations on gang-led illegal activities.
Staff Sergeant Andie Sitto Jastia spotted Elado, who postured to be waiting for their rival gangs.
When Jastia passed by, the cop noticed a blue colored knife handle protruding from the left side of Elado's waist.
When Jastia identified himself as a police officer, the youngster immediately fled.
Jastia and fellow operatives ran after the suspect and subsequently arrested him. When frisked, Elado yielded a 12-inch knife.
Based on Comelec Resolution No. 10728 promulgated on Nov. 10, 2021, bearing a knife can be considered a gun ban violation.
During the election period, which started Jan 9 and will end June 8, "no person shall bear, carry or transport firearms or other deadly weapons outside his/her residence or place of business, and in all public places, including any building, street, park, private vehicle or public conveyance, even if he/she is licensed or authorized to carry the same, unless authorized in writing by the Commission, through the Committee on the Ban on Firearms and Security Concerns (CBFSC)."
Elado would be charged for violations of Comelec gun ban, City Ordinance No. 138, and Article 151 of the Revised Penal Code.
Lieutenant Colonel Arnel Solis, Police Regional Office 6 (PRO-6) spokesperson, said that the ban also covers gun replicas, air soft guns, and airguns.
Since the gun ban started, Solis said five persons were already arrested.
Two persons were arrested in Aklan province and one each in Negros Occidental and Iloilo. The two violators in Aklan were arrested Jan 9 in the towns of Nabas and Makato.