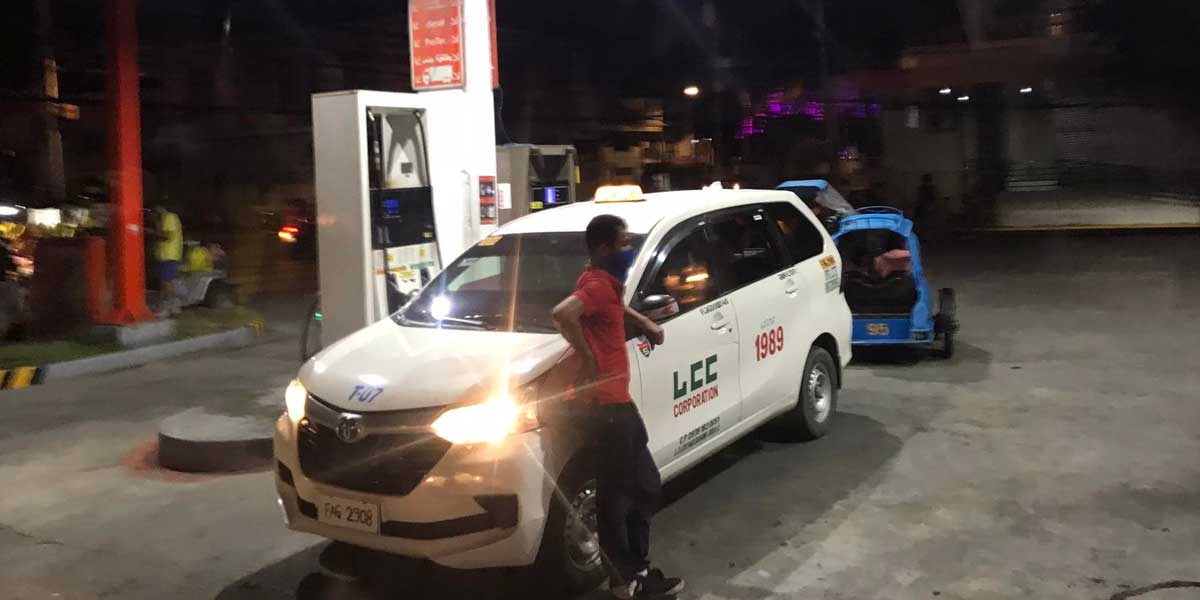 By Joseph B.A. Marzan
A transport leader in Iloilo City on Wednesday expressed doubts over the national government's new fuel subsidy program, saying that it might be abused, citing their experience last year.
Rizal Alido, president of the City Loop Integrated Alliance of Jeepney Operators and Drivers (CLIAJODA), told Aksyon Radyo that they were expecting to get fuel subsidies at P6,500 per jeepney unit on March 15, but they have yet to receive it.
Alido said that they also failed to receive the P7,200 fuel subsidy under the national government's "Libreng Sakay" program, which were supposed to be loaded to "Pantawid Pamasada" cards that will presented in gas stations when they fill up.
These subsidies may not be converted to cash.
He added that like last year's program for modernized jeepneys, current fuel subsidies will not be felt by jeepney drivers in the region.
"Under the 'Libreng Sakay' for modernized [jeepneys last year], we had P7,200 per unit as fuel subsidy. Now, the drivers need [fuel subsidies] again due to price increases. So, under this system, they said they would release [subsidies] on [March 15] but until today, there hasn't been any update as to when they will be released," Alido said.
"This time, the proposed [total subsidy amount per unit] is at P6,500. It's already too long, they said they've released the budget, but that wouldn't have much effect in Region 6. Until now, we haven't been able to feel it," he added.
He elaborated on the cards issued last year to operators, which he said were also marred with issues against operators for not being used efficiently by drivers.
"There had been many complaints [from drivers] last year [about operators hogging fuel subsidies], but [operators] have already been warned that their 'Pantawid Pampasada' cards would be cancelled," he explained.
Alido said he would expect drivers and operators to complain due to delays in subsidies as well as their salaries under transport service cooperatives.
"We are making efforts in the transport sector, especially in the cooperatives, because we have many employees. Drivers may complain one day because of delayed payments, which we will try to avoid. But if the situation comes, the government has to be able to remedy this," he said.
"We are currently in a system where we can't push strongly, but the struggle of the transport sectors due to consolidated routes without modernized units, and the (sic) compliance especially by cooperatives, we may run out of our own funds [to support fuel increases]. We may not be able to sustain if [fuel prices] continue rising until the next month," he added.
He also doubted if the subsidies can be converted to cash even they are allowed to do so, as these may be abused by both operators and drivers for purposes other than fuel.
"The purpose of fuel subsidies should be exclusively used [for fuel subsidies], because if that would be encashed, I do believe that it may go to the whiskey for drivers who like to drink or other [unnecessary] expenses and not on fuel," he said.
The national government has allocated P2.5 billion in fuel subsidies in response to rising oil prices due to the ongoing Russia-Ukraine conflict.