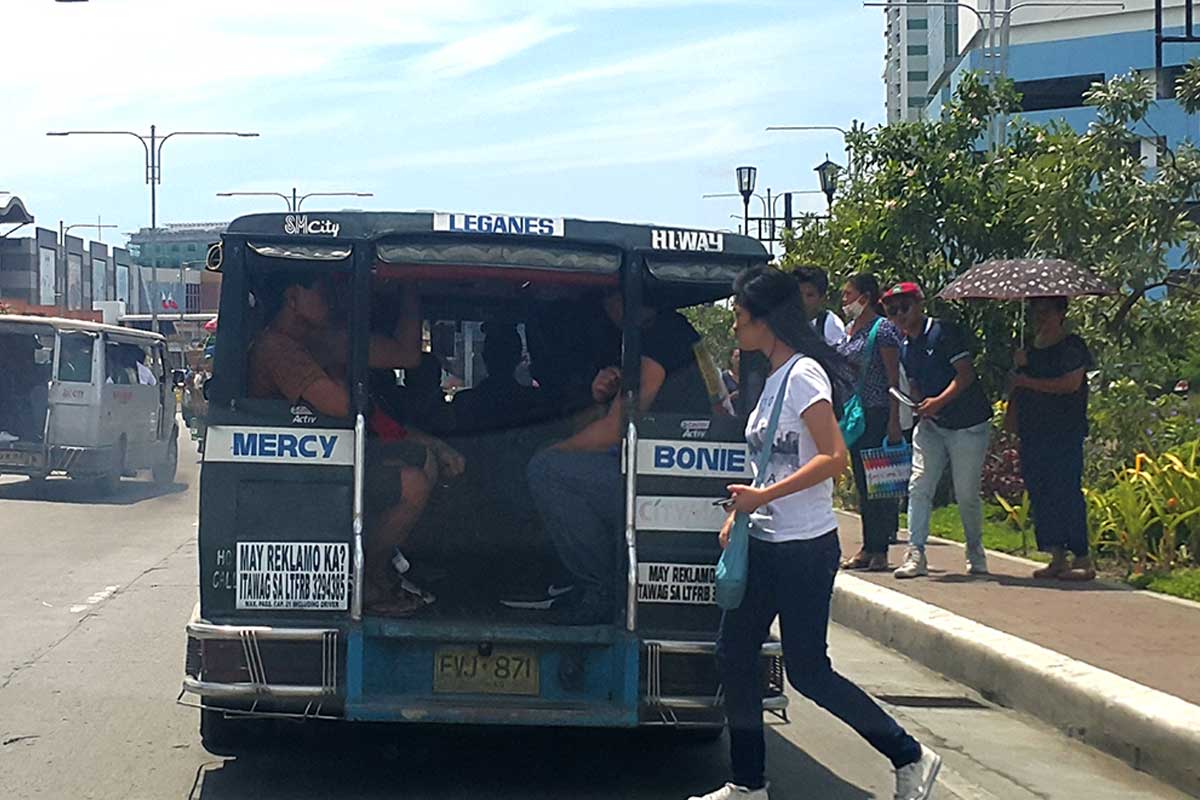 By Joseph B.A. Marzan
A transport leader in Iloilo City on Friday said that the continuing rise in the price of fuel due in part to the Russia-Ukraine conflict has forced some jeepney operators and drivers to stop in the meantime as current fares are not enough to sustain their operations.
Iloilo City Loop Alliance of Jeepney Drivers and Operators Association (ICLAJODA) president Boyet Parcon told Daily Guardian on Air on Friday that some drivers shifted to other kind of work or modes of transport.
Parcon cited one case where he doled out rice to a fellow driver, as daily maintenance expenses have skyrocketed to P1,200 and daily profits declined to as low as P50.
"When diesel prices started to rise, some of our drivers stopped their trips. We monitored that some drivers in 16 routes are now driving trisikads (pedicabs) in the meantime because of the high costs, which they have to cover due to the high diesel prices. There are even drivers who come to our house to ask for help as they try to avoid conflict with their spouses because their income was only P50," Parcon said.
Members of the Western Visayas Transport Cooperative (WVTC), where Parcon is also president, also expressed bearing the brunt of oil price hikes.
"It's not just Iloilo City that is complaining, but also the whole province, and even members in Antique, Kalibo [Aklan], Guimaras, and San Joaquin, Miagao, Dingle, and Dumangas [in Iloilo]. They said that since their jeeps are bigger because of bigger machines, they are just assigning jeepneys that can make trips per day," he said.
Parcon confirmed that the Department of Transportation (DOTr) has released the fuel subsidies via Landbank of the Philippines, but they have yet to receive the aid until now.
He also expressed his worry about the new subsidies, which were in the form of cash, saying that these may be prone to abuse by some operators.
"Many drivers and operators came to our offices recently, asking when [fuel subsidies would be released], and what were the guidelines, to which I said I didn't know [about both]. Previously, subsidies were released to fuel stations accredited [by the DOTr]. The LTFRB (Land Transportation Franchising and Regulatory Board) has stated that it was available to be withdrawn because it was already downloaded to the bank," he stated.
"If [fuel subsidies] are in cash, and the operators withdraw them, there may be operators who are righteous who turn the P6,500 to [each driver], but there may also be operators who only give P1,000 to each driver," he added.
ICLAJODA and its umbrella organization, the WVTC, have more than 2,500 members to date according to Parcon.