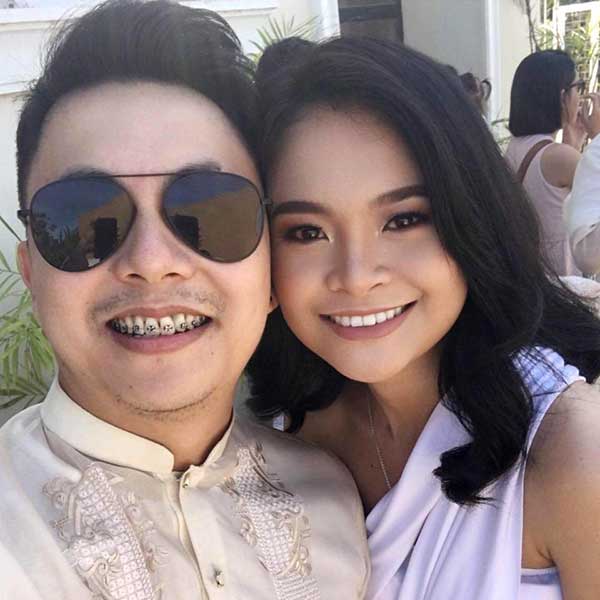 By Joseph B.A. Marzan
For several hours, she was in a classroom at Central Philippine University (CPU) in Iloilo City with other law graduates taking the 2020-2021 Bar Examinations.
Minutes after the exam, she was rushed to a hospital after going into labor.
Melyssa Albaran, a graduate of Colegio de la Purisima Concepcion in Capiz, was one of the 400 law degree-holders who braved the pandemic to take the Bar examinations held last Feb 4 and 6.
She made buzz in the legal community after one of the examinees tweeted that she had given birth shortly after finishing the exam at CPU.
According to a Radyo Bandera Roxas report, she had been safely transported to Roxas City before giving birth at 6:38 p.m. on Feb 6. She named her second child, a boy, Matthias.
Even the examination's chairperson, Supreme Court Associate Justice Marvic Leonen, tweeted his awe over her dedication.
"Even we in the Command Center were amazed. Our Operations Head's first question when we learned that she was being sent to delivery was, 'Has she uploaded her exam successfully?'" the magistrate shared in a tweet on Feb. 7.
In an interview with Radyo Pilipinas on Friday, Feb. 11, Albaran said that she knew she wasn't the only expectant mother in the pool of examinees nationwide, but she had been the only one who was due to give birth this month.
When she took the bar exam, she was turning 39 weeks and was anticipating giving birth on Feb. 14.
"I was told by my doctor that there was a huge probability that I would give birth within that period or the following days. I was already experiencing pre-labor pains. On the first day of the exams there were already moderate contractions, but these were relieved by medicines prescribed by my OB-Gyn," Albaran said.
She also shared her experience being ferried on an ambulance to the Capiz Doctors Hospital even before everyone was allowed to go out of the exam site.
"I was transported by the Red Cross team ambulance from CPU, right after the exam even before examinees were given clearance to go out of the venue because it was an emergency. My OB-Gyn allowed me to be taken from CPU to Capiz because it was just 1:00 p.m. so we can still do it, but I didn't mind the risk that my labor was already progressive since this was already my second child," she narrated.
She and her husband had planned to have another child around the time of her graduation in May 2021, without knowing that examinations had been moved to dates closer to giving birth.
"We had been planning to have another child, but we didn't anticipate that the [Bar Exams] would be moved from November, then January, then February. If the exam had been in November, it would have been only 6 months so there wouldn't have been any worries. Our worries started in November, that if the exams would be from January to February, I would definitely be giving birth by that time," she added.
During her pregnancy, she Albaran had been very worried about her chances of giving birth during the exam period.
She had already been willing to give up the Bar Exams to give birth, but she was still able to tolerate the pain throughout the exam periods.
"I kept asking my OB about the probability of giving birth in those days or months, but we really couldn't say because this was my second pregnancy, so it could be earlier, so they gave me a referral to St. Paul's [Hospital Iloilo], but in the second day [of the exams], I was already in labor, there had been multiple requirements to be admitted. At the same time, it was still tolerable during the exams so I asked to be transported to Capiz," she said.
She was discharged two days after giving birth, and Matthias was under the Neonatal Intensive Care Unit of the hospital for observation and tests as of the interview.