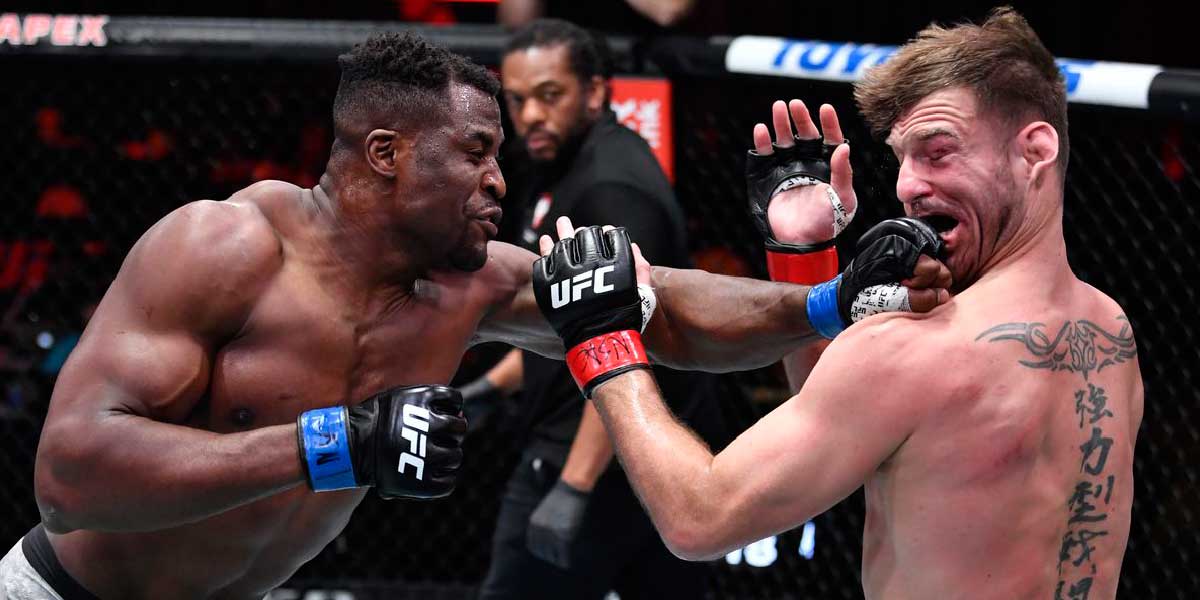 By Leobert Julian A. de la Peña
A new king has emerged in the UFC heavyweight division.
Cameroonian MMA superstar Francis Ngannou waited for three years to exact his revenge against heavyweight champion Stipe Miocic and he did it in emphatic fashion after scoring a knockout to steal the belt and announce his supremacy in the division.
It was a totally different match since their first championship meeting way back 2018 as Ngannou improved a lot including his ring utilization and his conditioning.
To recall, Miocic steam-rolled his way to an easy victory against Ngannou in their previous fight after the Cameroonian showed fatigue in the second round down to the last.
However, the laser-focused Ngannou fired varied attacks and did not settle in his usual pure boxing style.
Ngannou was the aggressor and force the issue starting with attacking Miocic's legs and waited for opportunities to fire his vicious left hook that tagged the American several times.
Miocic saw himself survive the first round and was quick to target Ngannou in the ground game. To everyone's surprise, the Cameroonian showed a brilliant defense and was able to counter Miocic's position and change favor.
The show closed when Ngannou landed a heavy left to Miocic's chin and was followed up by one thunderous ground and pound punch to clinch his payback and the UFC heavyweight belt upon being announced the winner by knockout decision.