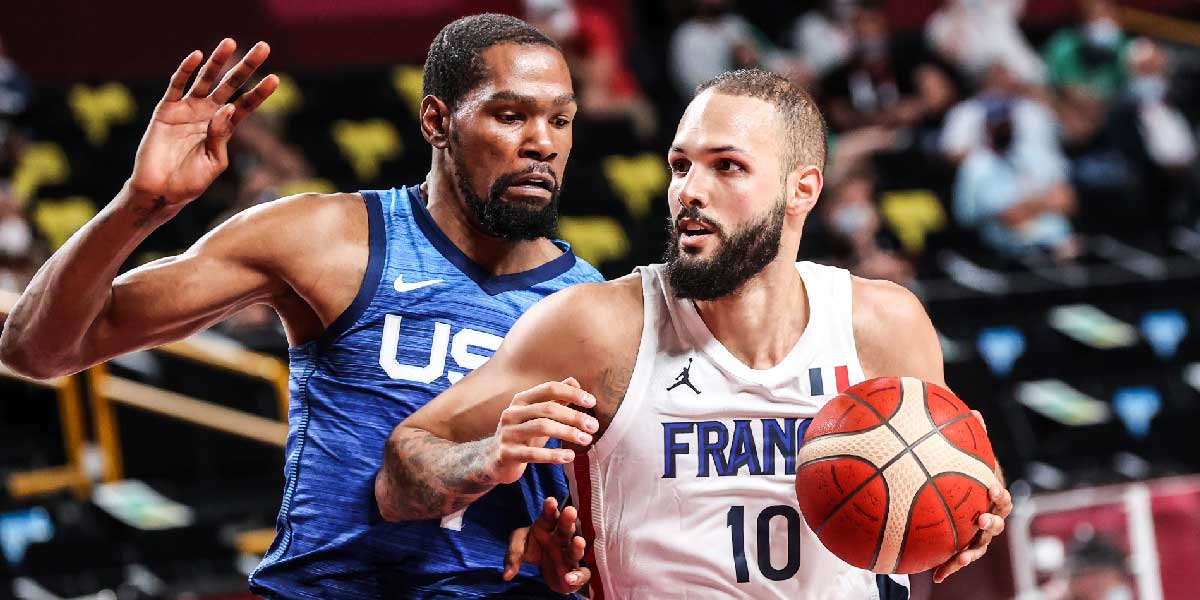 By Leobert Julian A. de la Peña
After 17 years, team USA once again tasted defeat in Olympic basketball.
Eager to gain back the dominant winning tradition that they had in international tournaments since their stunning loss during the last FIBA World Cup, the USA basketball team is once again facing doubts after suffering a loss against the French national team, 83-76, in the Tokyo Olympics.
It seemed like the Americans were still haunted by the team that eliminated them last World Cup as Rudy Gobert, Nicolas Batum, and Evan Fournier anchored France and helped the team remain within striking distance in the game.
USA had their double-digit leads in the game but the patient and organized schemes France displayed abled them to spark an offensive run of their own.
The familiar side-to-side swinging of the ball and the Gobert pick-and-roll was still there and it hurt the American defense in the interior and the perimeter.
Fournier and Nando de Colo played huge in the crucial stretches of the game as both snipers delivered when it mattered the most for France.
Trailing by seven, 67-74 with four minutes left in the final quarter, France stunned USA with a 9-0 run that saw their lead suddenly vanish.
The momentum fully swung France's side as they took over the lead against a frustrated USA who looked out of sync in the final one minute and a half of the ball game.
USA had the chance to take the lead again with under a minute left but they blew their two chances when Kevin Durant and Jrue Holiday missed wide-open three-pointers.
Fournier led the way for France by scoring a game-high 28 points and was backstopped by Gobert's 14 points and nine rebounds and de Colo's 13 points.
USA had a rough shooting night from downtown and was top-scored by NBA champion Holiday with 18 points while main gunner Durant only had 10 points and fouled out of the game.