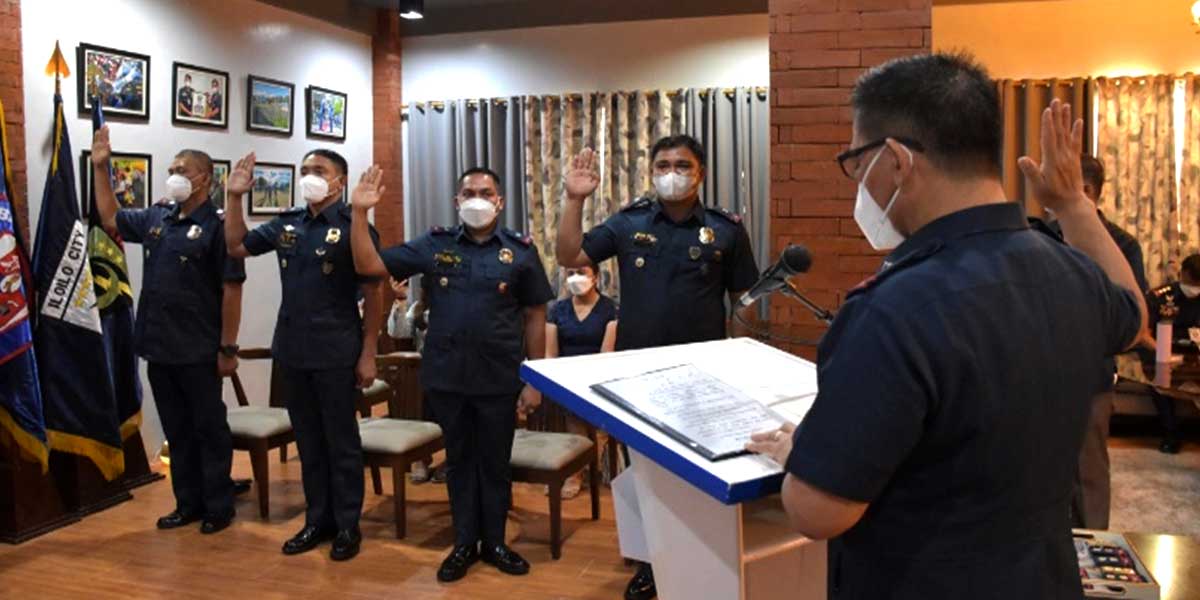 By Jennifer P. Rendon
Four officers joined the pool of lieutenant colonels of the Police Regional Office (PRO)-6.
The new police lieutenant colonels are Ronnie Brillo of the Iloilo Police  Provincial Office (PPO); Donnel P Regis of the Aklan PPO; Alvimar Flores of Negros Occidental PPO; and Francisco Paguia of Capiz PPO.
Brigadier General Flynn Dongbo, Western Visayas police chief, led the oath taking and donning of ranks on the four newly promoted officers on Monday, March 14, 2022, at the PRO-6's Maringal Lounge at Camp Martin Delgado, Iloilo City.
Dongbo administered the oath of Office and pinned the new ranks of the four officers.
Brigadier General Archival  Macala, PRO-6 deputy regional director for administration, and Colonel Lope Manlapaz, chief of the Regional Personnel and Human Resource Development Division (RPHRDD) joined the ceremony.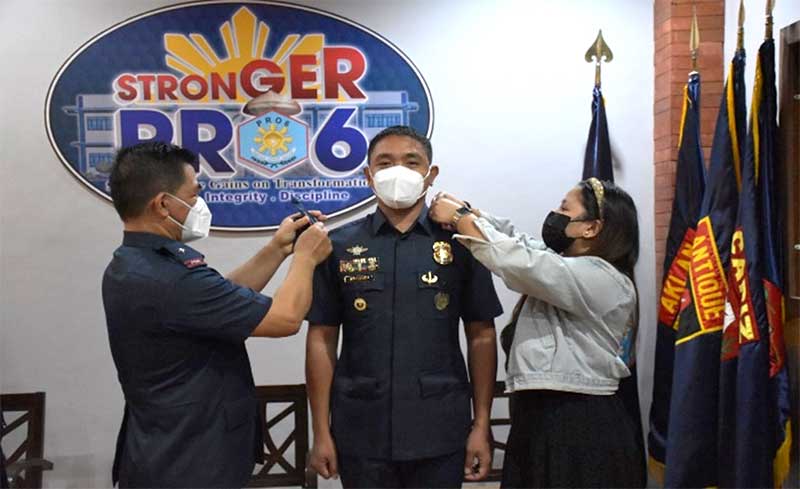 The four officers were in unison in their gratitude to the PNP leadership for believing in their ability and competence.
As expected, they promised to perform well in their respective assignments.
More than the glory that comes with it, "promotion means greater responsibilities and you performed well in your previous rank. Focus not much on the privilege, instead, concentrate on the responsibilities and serve the people with utmost professionalism," Dongbo said.
Dongbo also reminded the officers to take good care of their name, career and family.