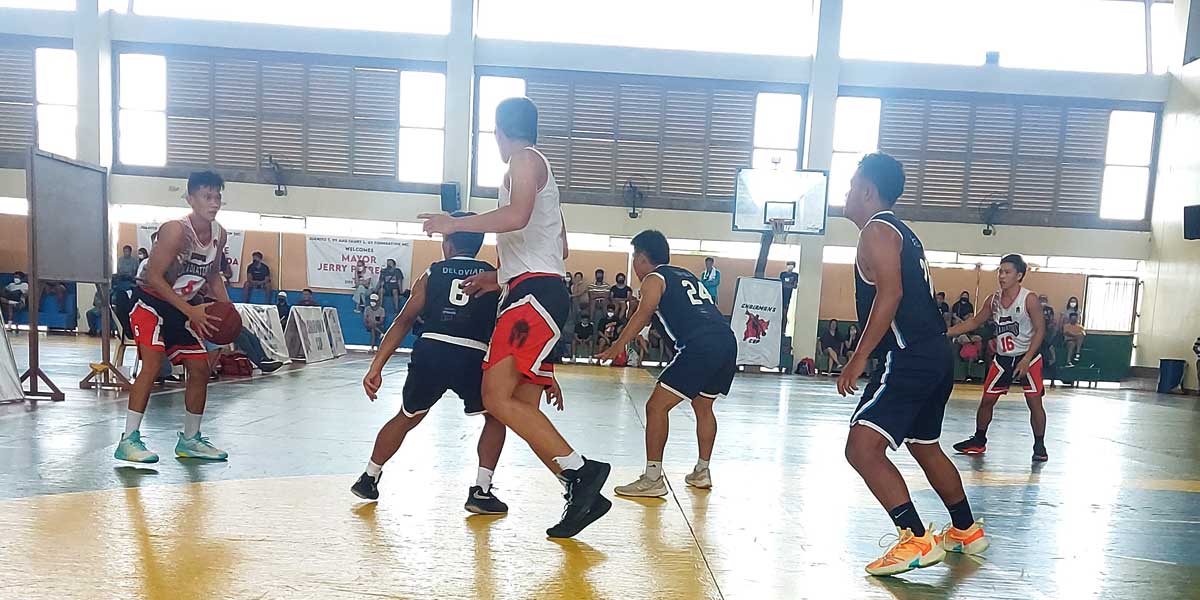 By Leobert Julian A. de la Peña
Team Barotac Viejo National High School Sleepers, Elite Lab, Conce Crita Villa, and the Tigbauan Ninja Gladiators were among the standouts during the 2022 Chairman's Cup basketball men's 21-under category weekend hoops treat.
Eager to finally enter the winning column of the prestigious basketball tournament, defense and late-game adjustments rewarded Barotac Viejo with their first win against the Medics Creekside Carwash Café, 68-65.
It seemed like the Medics team were bound for a fine finish after putting up points at will in the first half but the tighter defensive patience of Barotac Viejo gave them several stops that were converted into points in the second half.
Paolo Ballano's aggressiveness going to the cup and attacking the interior of the Medics defense also gave them the edge while also winning the Toyota best player of the game with 13 huge points.
Meanwhile, team Elite Lab swept both of its Saturday and Sunday games against team ATOP and Guimaras Jr. Leopards, 83-48, 73-53, respectively.
John Amagan put on a show and asserted his dominance in the shaded area while taking home two-consecutive Toyota best player of the game awards.
Conce Crita Villa also continued its undefeated streak in the U-21 category but was put into their toughest test after escaping team Hustle, 83-81 during their Saturday schedule.
With only 15 seconds left and Hustle leading by a deuce, Conce Crita's high-flying guard Franc Tono went unconscious and scored the game-tying floater while also drilling the dagger layup off a turnover from the opposing team.
Lastly, the boys from Tigbauan swept both of its playing schedules against Hoopers, 61-50, and the resilient Phantom Elite, 82-79, in overtime.
It was a test of character for the Ninja Gladiators after going down by as much as five points at the start of their overtime thriller against Phantom Elite but Mike Boniel and Ken Malazarte provided the spark that helped them get back into the ball game and steal their third win.
The 2022 Chairman's Cup is organized by the Samahang Basketbol ng Pilipinas (SBP) & Toyota Iloilo, brought by Juanito T. Uy and Fanny L. Uy in cooperation with Iloilo City government.