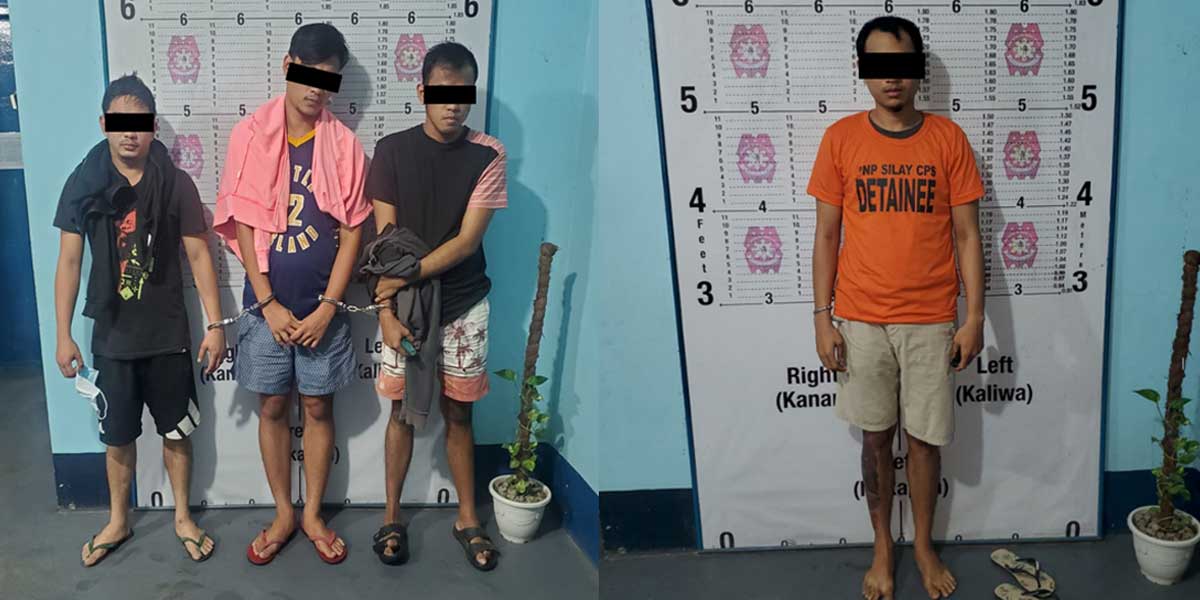 Police in Silay City, Negros Occidental collared four suspects in separate drug stings on March 8, 2022.
The operations also led to the seizure of P170, 000.00 worth of suspected shabu.
The first bust happened at around 1:15 a.m. at Matagoy Interior, Brgy. Rizal, Silay City.
Cops arrested Genesis Palma, 27; Ronillo Peregil, 22; and Alfe Macabales, 28, all of Matagoy Interior.
Police operatives also confiscated from the trio four plastic sachets of suspected shabu weighing around 5 grams and valued at Php34,000. They also seized suspected drug paraphernalia.
At around 7:05 p.m. of the same day, another buy-bust operation happened at Buenavista Subdivision Phase 2 in Brgy. Guinhalaran, Silay City that led to the arrest of Jojemar Lopez, 29, of Matagoy St., Brgy Rizal.
Lopez allegedly sold a sachet of suspected shabu to a police poseur-buyer in exchange for Php1,600.
More suspected drugs were later confiscated from Lopez. The seized substance weighed about 20 grams with an estimated value of Php136,000.00.
Investigation revealed that the three persons arrested in Matagoy Interior were alleged street runners of Lopez.
They are detained at Silay Component City Police Station and were charged for violation of Republic Act 9165 (Comprehensive Dangerous Drugs Act of 2002.)