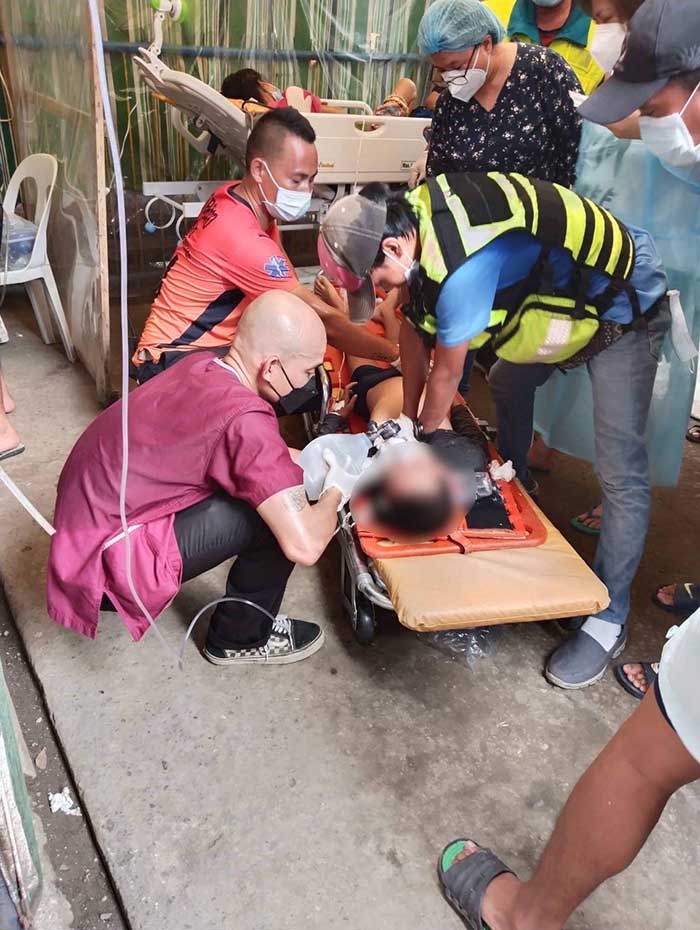 By Glazyl Y. Masculino
BACOLOD City – Four persons died after they tried to save their companion from drowning at Kabilang-Bilangan reef, Barangay Sicaba, Cadiz City, Negros Occidental yesterday.
Two of the fatalities were identified as Marlyn Aguirre, 33, and Remymar Ocon, 31, while the names of the minors aged 13 and 15 were withheld.
Police Lieutenant Colonel Gil John Despi, city police chief, said the victims had an outing that day.
They were riding a pumpboat to a sandbar area when Aguirre's 15-year-old son fell into the sea due to huge waves.
Despi said that Aguirre then jumped into the sea to rescue her son. But the strong water current swept her son far into the sea.
Ocon and the 13-year-old boy also jumped into the sea to help rescue Aguirre and her son.
But big waves drowned them.
The incident was initially reported by the Philippine Coast Guard-Negros Occidental as a capsizing incident until it was later confirmed to be a drowning incident, as reported by the police.
Despi said the victims' other companion was able to survive the incident. However, police have yet to disclose the survivor's name.