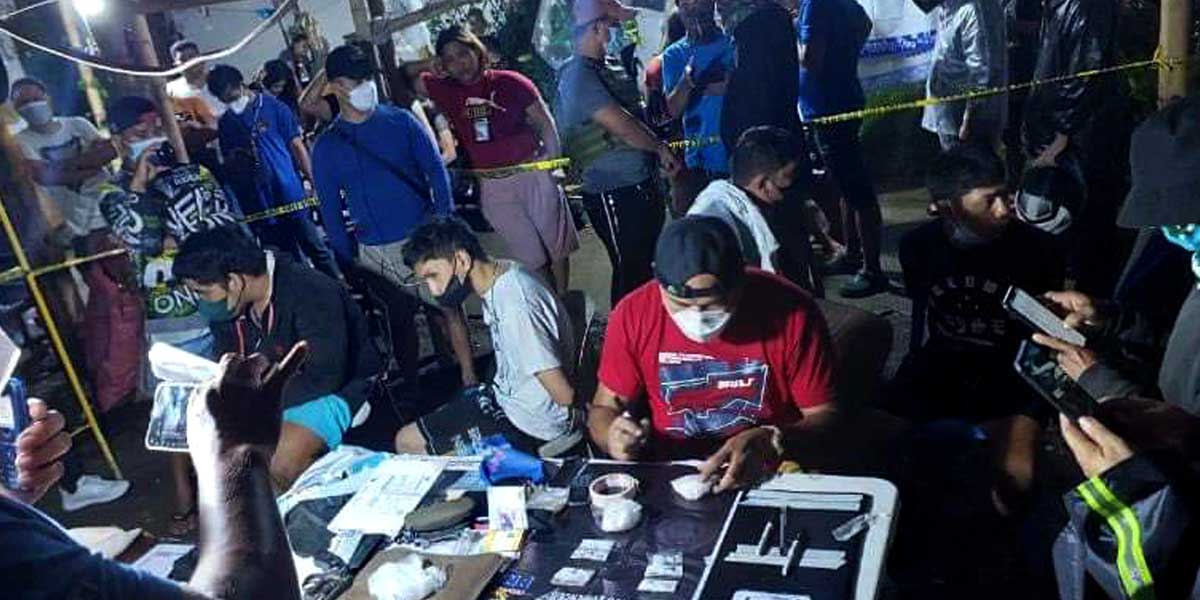 By Jennifer P. Rendon 
Four friends were arrested after they allegedly connived in selling illegal drugs evening of Aug 4, 2022 in La Paz, Iloilo City.
Police identified the suspects as Moncarl Alarde, 28, and John Feeby Inayan, 29, both residents of Villa Carolina Subdivision, Barangay Caingin, La Paz; Jhon Vincent Solinap, 28, of Barangay Ginubatan, Leganes, Iloilo; and Alberto Lopez, 28, of Delgado St., Barangay Hipodromo, City Proper, Iloilo City
The suspects allegedly sold two sachets of suspected shabu for P30,000 to a police poseur buyer.
The transaction took place by the roadside at Block 9, Zone 4-B at Villa Carolina Subdivision in Barangay Caingin.
Members of the Regional Police Drug Enforcement Unit (RPDEU)-6 and the Iloilo City Police Station 3 immediately effected the arrest following the trade-off.
Recovered from the suspects were six sachets of suspected shabu, the marked money, and several non-drug items.
Lieutenant Colonel Antonio Benitez Jr., RPDEU-6 chief, said the seized drugs weighed around 240 grams and valued at P1,632,000.
Police also seized from Alarde's possession a caliber .380 pistol (serial number 751941) with one magazine loaded with 7 ammunitions.
Inayan also yielded a caliber-.22 revolver with four ammunitions in its cylinder.
A magazine for caliber .45 pistol with 8 ammunition was also recovered.
During the operation, Alarde was caught driving a Toyota Vios sedan registered to a woman's name
Benitez said that that the suspects, except Lopez, are listed as high-value individuals (HVIs) because they were also arrested before for drug-related offenses.
Alarde, Solinap, and Inayan were released from detention after availing of the plea-bargaining agreement.
They purportedly got their supply from Metro Manila but are not part of any drug group.
But Benitez said their Metro Manila supplier is different from that of Jonel Hulipa alias "Mahal."
Hulipa, a 38-year-old freelance beautician, was arrested inside his house at Sitio Matawhay, Barangay Tabuc Suba, Jaro early morning of August 4.
Recovered from his possession were sachets of suspected shabu worth P686,000.
Meanwhile, Benitez claimed that there's a tendency for the group to engage police operatives in a firefight if given the chance.
The four suspects are now detained and will be charged for violation of Republic Act 9165 (Comprehensive Dangerous Drugs Act of 2002).
Inayan and Alarde will also be charged for violation of RA 10591 (Comprehensive Firearms and Ammunition Regulation Act).