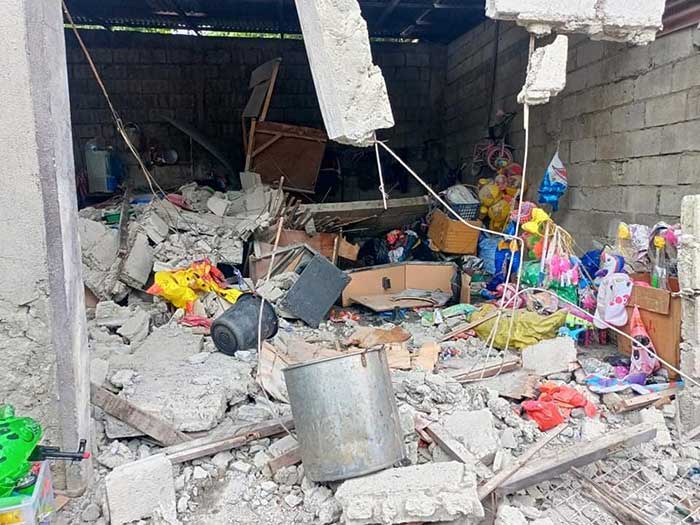 By Glazyl Y. Masculino
BACOLOD City – Four persons, including two children and an elderly, were wounded in an explosion at their house in Barangay Vista Alegre here Monday, Feb. 14, 2022.
Chief Inspector Rodel Legaspi, city fire marshal, said the explosion happened around 12:53 p.m. and injured a boy and a girl aged 7, Cyrus Cantiga, 32; and Efren Villamor, 70.
Legaspi said house owner Corazon Cantiga, 69 has a toy balloon business, and the explosion occurred at their production area where they were inflating a balloon.
Legaspi said they are trying to check what triggered the explosion and the substance or instrument used in the production area.
The wounded individuals suffered abrasions.
Legaspi said the house made of mixed light and concrete materials was damaged. The blast damaged an estimated P240,000 worth of properties.
Legaspi said they will also check if the business has a valid permit to operate.
Meanwhile, a fire occurred in Eroreco, Barangay Mandalagan here around 1:03 p.m., destroying a house made of light and concrete materials.
The fire gobbled an estimated P360,000 worth of properties. No injuries were reported.
Initial investigation indicated the cause of the blaze was electrical in nature. The fire was quelled 18 minutes later.