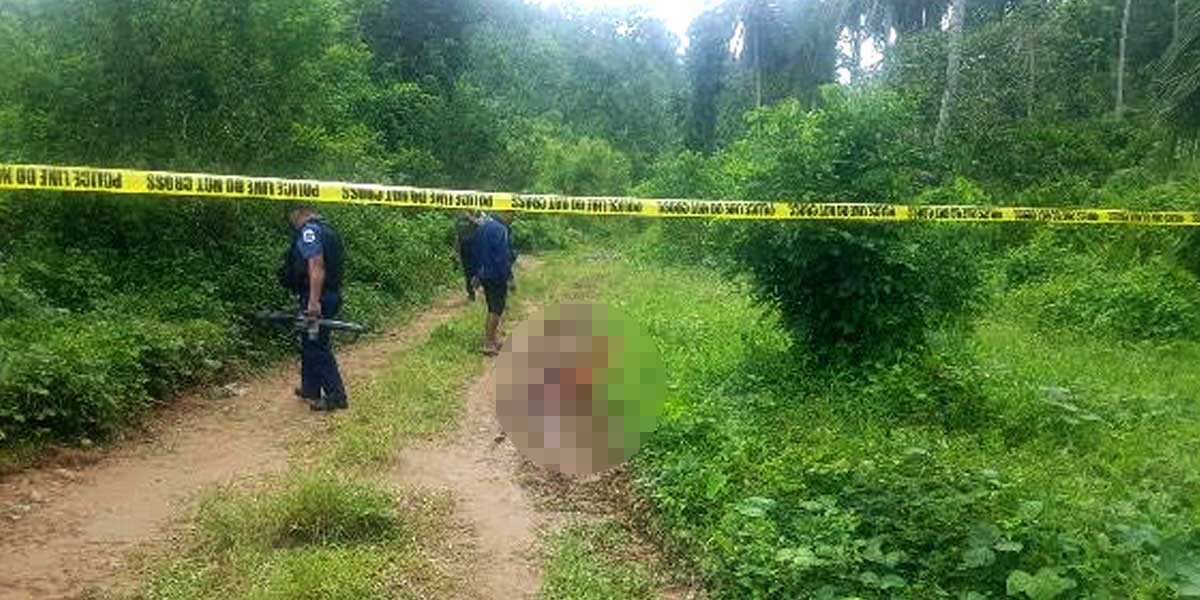 By Glazyl Y. Masculino
BACOLOD City – Four persons were killed in separate incidents in Negros Occidental during the observance of Holy Week from April 14 to 16, 2022.
In Hinoba-an town, jealousy triggered a man to kill his drinking buddy at Sitio Sangke, Barangay Bacuyangan last Thursday.
Police identified the victim as Rene Caño, 34, of the said village.
Police Major John Ganzon, town police chief, said that Caño and the suspect identified as Jerry Del Carmen, 26, of Barangay Bacuyangan, along with two others were drinking liquor when Del Carmen got irked because of his live-in partner's comment on the victim.
"Inom-inom man lang sila pero daw naka muno bala ang live-in partner ka suspect na daw ka gwapo sang biktima," Ganzon said.
Ganzon said Del Carmen allegedly hacked Caño on his way home.
But Ganzon said the victim and the suspect's live-in partner had no affair.
"Daw nangimon lang gid ang suspect bala," the police chief added.
Police recovered a bolo used in the crime.
Ganzon said the suspect was arrested and will be facing murder charges.
On that day, a stabbing incident also occurred at Barangay Zone 3, Cadiz City that led to the death of Teodolfo Limas III, 51, of Barangay Zone 1.
The following day in Hinigaran town, Bueno Sta. Ana of Barangay Calapi was pacified after he allegedly created alarm and scandal out of drunkenness.
But Sta. Ana allegedly drew his firearm, prompting a farmer to pacify him again, but they ended up grappling with the gun until it fired, hitting Sta. Ana in the head that caused his death.
Police recovered from the scene a revolver loaded with three live ammunitions, two .357 caliber revolvers, a .38 special firearm, and a fired cartridge case of .38 caliber super ammunition.
In Isabela town, Jojo Gonzaga, 29, of Barangay 9 died after he was hacked by his live-in partner's neighbor in Barangay Mansablay last Saturday.
Police said Gonzaga went home after he had a drinking session with his live-in partner's neighbor.
However, after a few minutes, the victim was seen approaching the house of his live-in partner's neighbor while armed with a bladed weapon.
The neighbor tried to pacify the victim until they figured in a heated argument that prompted the former to get a sugarcane cutter and allegedly hacked the victim to death.
Police arrested the suspect who turned over to the police a sugarcane cutter which he allegedly used in the crime.