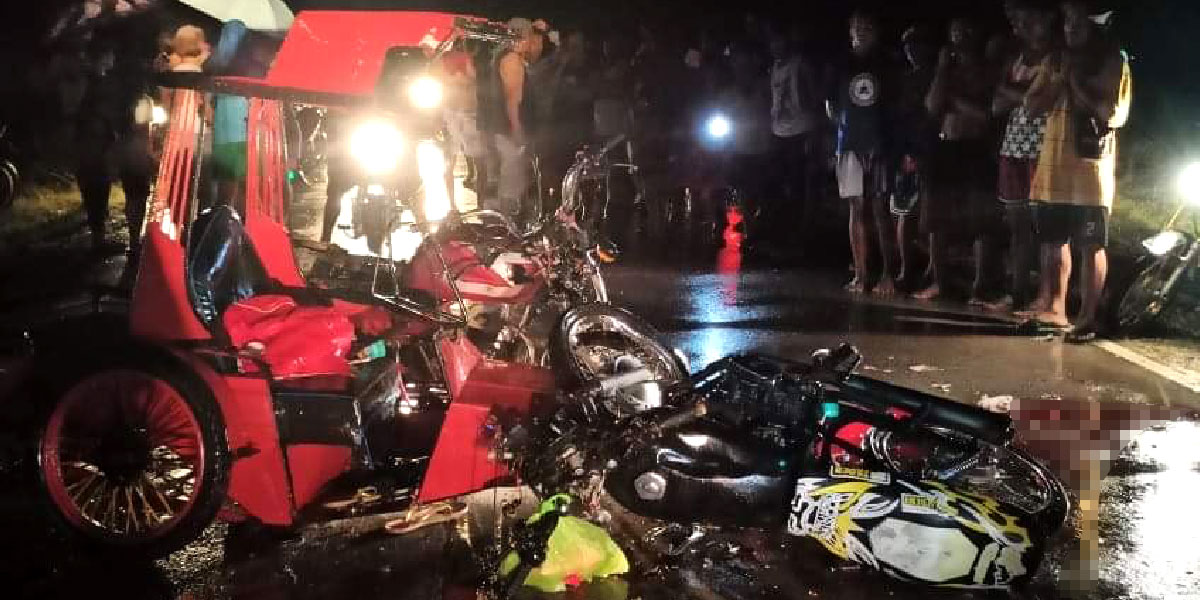 By Jennifer P. Rendon and Glazyl Y. Masculino
Four teenagers were killed and four others were hurt in separate road accidents in Antique and Negros Occidental over the weekend.
Renan Sulangon, 19, of Barangay Cabladan, and Christopher Padungog, 13, of Barangay Agricula, San Remigio in Antique perished after their motorcycle rammed into steel railings in Sibalom town on Sunday.
Lieutenant Allan Alagos, Sibalom deputy police chief, said Sulangon and Padungog came from Sulangon's house and were on their way to Padungog's place around 7:30 a.m. Sunday when the incident happened.
They were navigating a curve at Sitio Tigidan in Barangay Cabladan, Sibalom when Sulangon lost control of the motorcycle and hit the roadside railings.
Alagos suspected that Sulangon was over-speeding and may have miscalculated his turn.
He said the two victims were also not wearing crash helmets.
Alagos said there have been several vehicular incidents involving motorcycles, especially in far-flung villages.
Cabladan is around 17 kilometers from the town proper.
Alagos said they have been calling out the attention of motorcycle riders for not wearing crash helmets.
But he admitted that they couldn't monitor those who are in far-flung areas of Sibalom.
In Negros Occidental, two persons also died while four others were injured in a collision between a tricycle and a motorcycle at Barangay Tinongan, Isabela last Saturday.
Killed in the accident were Lyca Eunice Namayan, 13, of Barangay Tinongan; and Darren Calsarin, 19, of Barangay Camang-Camang, according to Police Captain Joseph Partidas, town police chief.
Wounded were the 17-year-old tricycle driver, his female passengers Honeyly Marita, 20, of Barangay Tinongan and a 15-year-old, who are his relatives; and Calsarin's companion Felix John Sardon, 22, of Barangay Camang-Camang.
Partidas said it was raining when the tricycle and the motorcycle were allegedly speeding towards their destinations.
"Gahingagaw sila makaabot kay wala cover ila vehicles," he added.
Partidas said it was also difficult for both drivers to see the road clearly because the area was too dark as it has no streetlights.
Partidas said the tricycle was on its way to a hospital to bring some clothes to a relative, while the motorcycle was on its way home when the accident occurred.
Partidas said Namayan, a neighbor of the tricycle passengers, was invited to join them for a ride but she died in the accident due to head injuries.
Calsarin suffered injuries on his neck, and was declared dead on arrival at a hospital, the police chief added.
The four wounded individuals were still confined at a hospital here.
Partidas said they are waiting for both families to finish tending to their patients before asking them about their decision on the incident.