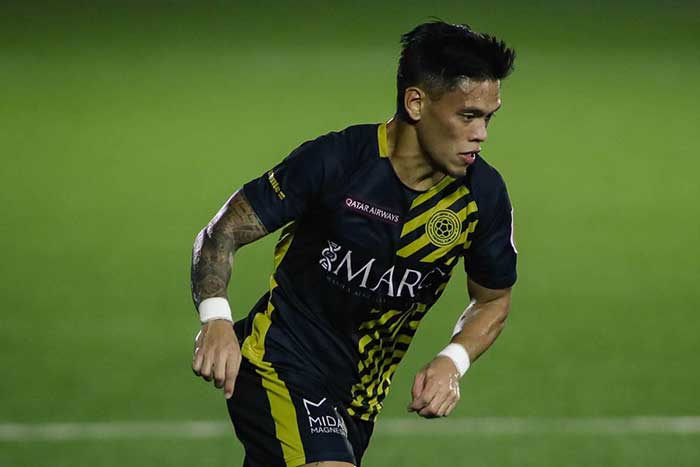 By Leobert Julian A. de la Peña
Former Philippine national team member OJ Porteria will be the latest Filipino booter who will take his talents overseas.
The celebrated midfielder confirmed that he just signed with the club Kirivong Sok Sen Chey that will compete in the upcoming 2022 Cambodian Premier League on March 5, 2022.
"Welcome to our new player OJ Porteria, a winger. Porteria is a 27-year-old Filipino-American and professional football player in the Philippines Football League (PFL) with United City before moving to a club based in Takeo, Cambodia. He is also a former Philippine national team player," said the club in a statement.
Porteria is one of the winningest football players in the Philippines Football League (PFL) history after taking home the championship title four times from 2015-2019.
Aside from the PFL and the Copa Paulino Alcantara titles he hauled in the Philippines, the midfielder together with his club United City FC (formerly Ceres-Negros FC) seized supremacy during the 2017 AFC Cup ASEAN Zonal championship.
The Filipino is expected to bring an immediate impact to the struggling Sok Sen Chey after only managing to clinch eighth place during the 2021 Cambodian Premier League.
Sok Sen Chey is also seeking to win their first-ever Cambodian Premier League championship with the closest they got to was fourth place.
"Porteria was developed in the DC United Academy from the age of six until being selected as a member of the Super Y-League Under-13 youth team. He joined Filipino top club Kaya from 2012 to 2016 and moved to another top club, Ceres–Negros/United City, in the 2017-20 seasons, scoring 21 goals," added the club.