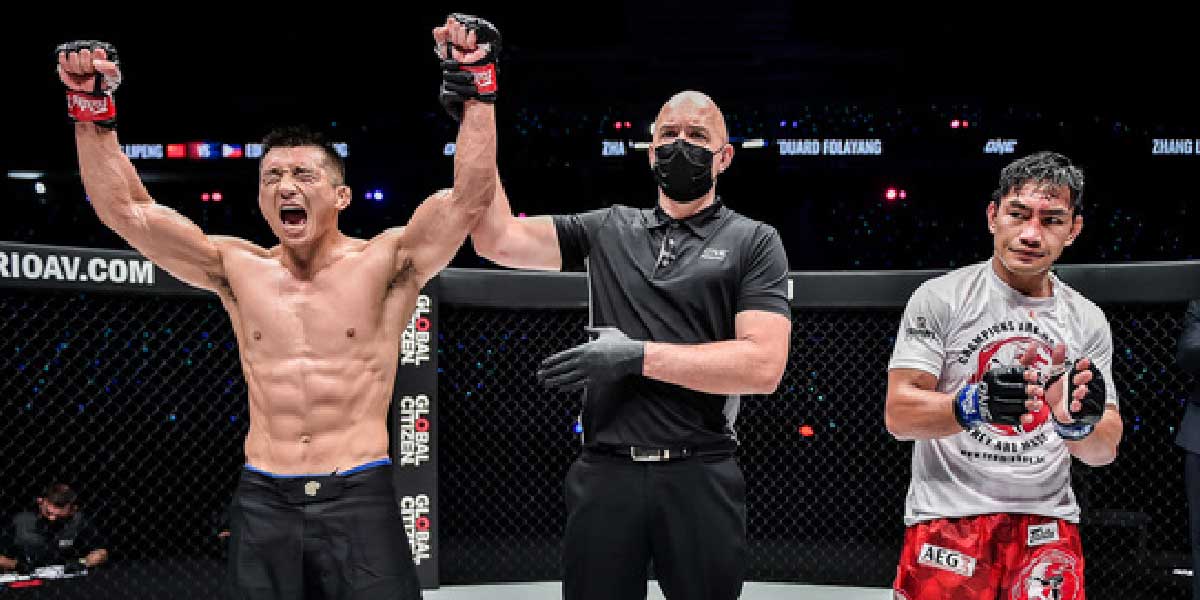 By Leobert Julian A. de la Peña
Was that Eduard Folayang's last dance already?
Coming in with a winner's mentality mindset to avoid his fourth loss in a row, Filipino mixed martial artist Folayang wasn't able to hold his ground after tasting defeat against the surging Zhang Lipeng of China.
Lipeng made it known in the first round that he meant business after dominating Folayang in the ground with his take-down prowess.
The debuting Chinese pride made it hard for Folayang to attempt a sprawl defense as he locked the Filipino's legs tightly and punished him as the seconds ticked to completely take the first round in his favor.
However, the Team Lakay superstar and his camp were quick to make their adjustments and decided to maintain their distance and avoided engaging in ground fights against Lipeng.
The adjustment paid off as Folayang was patient enough to keep his distance and got his offense from his leg kicks.
Just when Folayang thought he already figured out the Chinese brawler, Lipeng then again went straight for the take-down and completely shut the Filipino's chances of getting the third round.
The momentum-boosting victory for Lipeng cashed in his first win at ONE Fighting Championship while dealing Folayang his sixth loss in his last seven fights.
Despite the streak of losses, Folayang always said that no matter how the results of his fights go, he feels like he still has two to three years left in him and has waived off retirement talks.