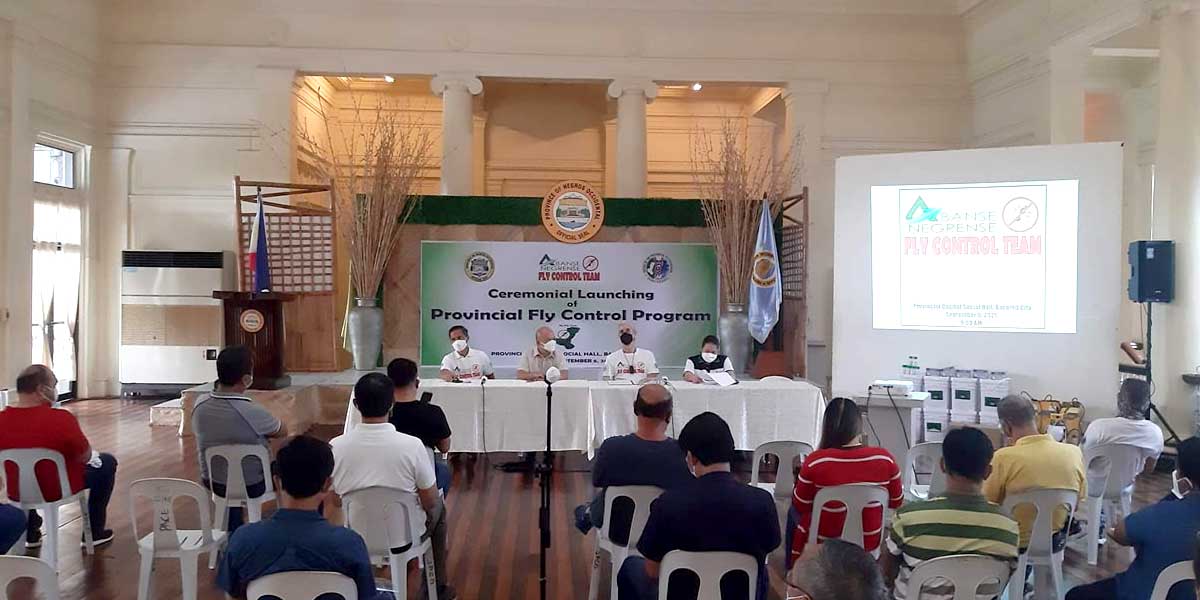 BACOLOD City – Negros Occidental Governor Eugenio Jose Lacson said reports of fly infestation in poultry farms necessarily "dictated swift course of action" since the province is a primarily agricultural economy and one of the major poultry producers in the region.
Lacson issued this statement during the ceremonial launching of the Provincial Fly Control Program and a Consultative Conference with Poultry Integrators and Growers, held at the Capitol Social Hall on Sept. 6.
The activity was spearheaded by the Negros Occidental Provincial Veterinary Office.
The activity was attended by poultry operators and owners from the different cities and municipalities of the province, who participated in the discussion on how to control and eradicate fly infestation in the province, especially among poultry farm operators.
The Fly Control Team monitoring schedule, issuance of Compliance Certificate, and application of fly control chemicals were also discussed at the activity.
Lacson also lauded the Provincial Veterinarian's Office for the "quick and timely advise to implement the needed biosecurity measures to evade the dreaded public health nuisance for the communities and ecotourism in the affected areas, and the resulting economic injury to our poultry industry."
He added that the activity is proof that the Provincial Government spares no effort in addressing the concerns of Negros Occidental, notwithstanding the daunting issues and difficulties brought about by COVID-19.