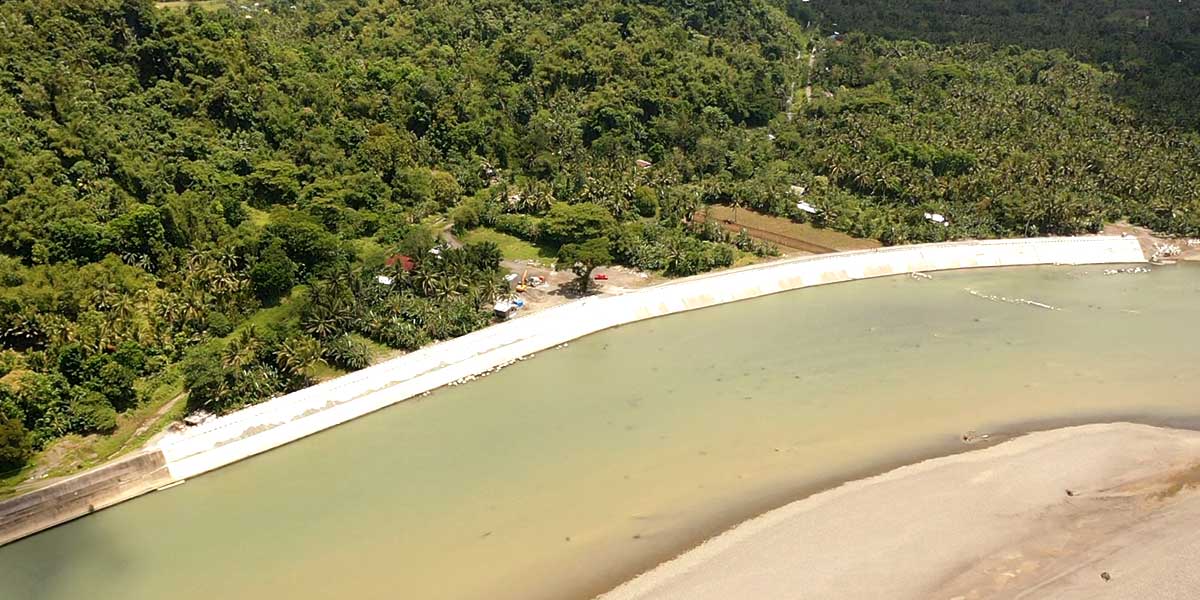 Five flood control structures along Aklan River in the towns of Lezo, Kalibo and Madalag are completed by the Department of Public Works and Highways (DPWH), Aklan District Engineering Office.
DPWH-6 Regional Director Nerie D. Bueno said the structures will serve as defenses against flood and water overflow that may affect local communities.
"As we are currently experiencing series of heavy rain pours, these (structures) are beneficial to the people in the province particularly those who are residing along or near the rivers. This will serve as their protection against possible flooding and erosion of river banks, which could pose danger to life, properties and livelihood," Bueno said.
"The structures also safeguard our roads from possible damage, hence delivery of basic government services from towns to far flung areas and transport goods from farms to the markets will not be hampered."
DPWH has completed the construction of 564-lineal meter reinforced concrete revetment wall on steel sheet pile in Brgy. Bigaa in Lezo in the amount of ₱96.5 million.
In Kalibo, the 572-lineal meter flood control structure in Brgy. Tigayon and 516-lineal meter structure in Brgy. Mobo, with the collective amount of ₱151.7 million, are also completed and will benefit roughly 6,000 residents residing near the river and protect agricultural products from heavy rains.
The DPWH also completed the construction of 594-lineal meter revetment wall in in Brgy. Guinatuan and 288-lineal meter revetment wall in Bgry. Poblacion, both in Madalag town, with the collective amount of ₱116.4 million.
Meantime, Director Bueno said the construction of ₱84.2-million flood control structure along Ibajay River in Brgy. Laguinbanua in Ibajay town, is in full swing.
It involves construction of 557-lineal meter reinforced concrete revetment wall with steel sheet pile and cap, reinforced concrete crest protection, concrete blocks and hexapod foot protection.
The project, which commenced in February this year, is expected to be completed in December this year.
Once finished, flooding and water overflow in the area will be minimized, protecting the lives and livelihood of the people in the area. (DPWH-6)