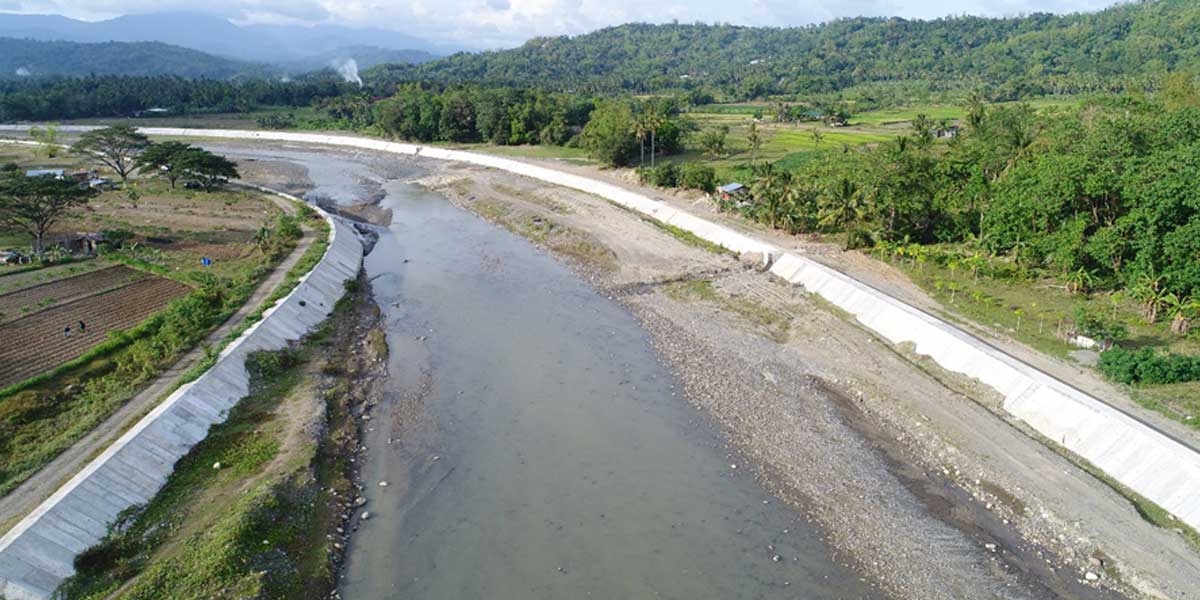 Lives, properties and livelihood of the people residing near Sibalom River in Brgy. Nagbangi in Leon, Iloilo are now safer with the construction of a flood control structure in their community.
The project is undertaken by the Department of Public Works and Highways (DPWH)-Iloilo 4th District Engineering Office.
Citing report from OIC-District Engineer (DE) Mario G. Soriano, DPWH-6 Regional Director (RD) Tiburcio DL Canlas said the structure aims to prevent water overflow especially during rainy season, protecting lives and properties of approximately 2,500 residents in the area.
"This (flood control) structure will serve as defense against flash floods and erosion of the river bank, protecting the houses near the river. Also, the livelihood people in the area depend on agricultural produce, hence, the revetment wall will protect their source of income," Director Canlas said.

"This will also serve as protection of the national road from possible rising of river water, making the road open to the motorists and the riding public all the time," he added.
DE Soriano said this ₱75.2-million project involves the construction of the 755-lineal meter long, 4.2-meter-high flood control structure. This is built to complement the existing structure at the other side of the river.
"This (flood control structure) includes construction of reinforced concrete revetment wall on Reinforced Concrete Sheet Pile foundation with Portland Concrete Cement Pavement (PCCP) as upper bank protection," Engr. Soriano said
"With this flood control structure, the road will be protected from possible cut-off especially when heavy rains occur, hence, flow of the delivery of basic goods and services will not be hampered," DE Soriano added. (DPWH-6)