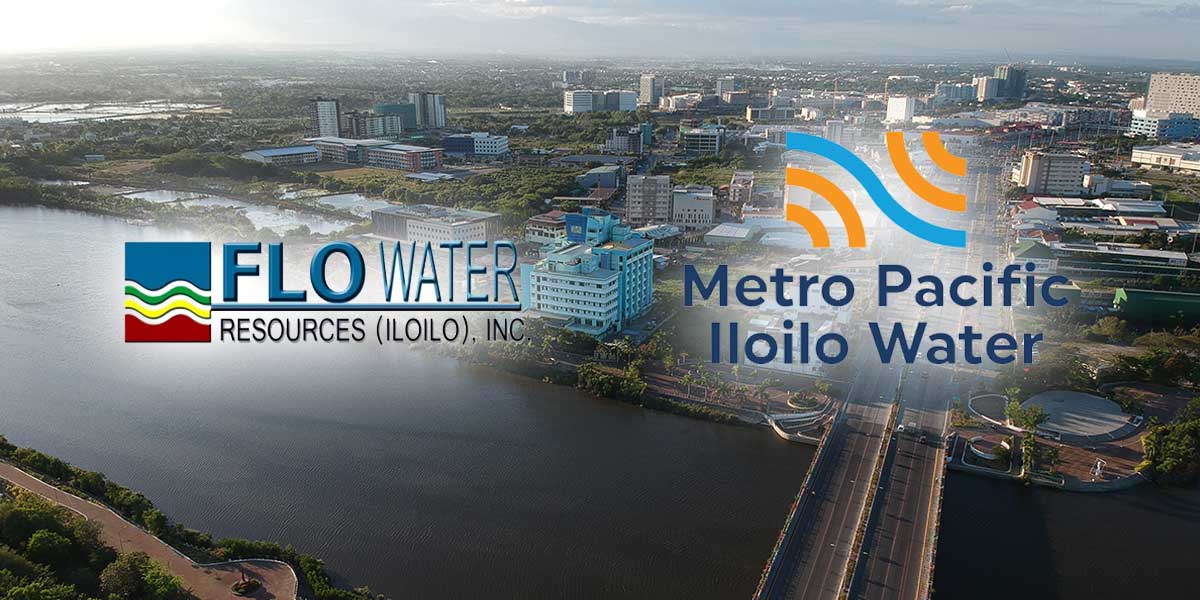 By Joseph B.A. Marzan and Francis Allan L. Angelo
On and off, then on again.
This pretty much sums up the water supply situation in Metro Iloilo after Metro Pacific Iloilo Water's (MPIW) main bulk water supplier, FLO Water Resources, Inc., resumed its operation barely a day after closing its pipeline.
Iloilo City Mayor Jerry Treñas said Tuesday that he was informed by FLO Water that it would resume supplying bulk water to MPIW.
"I was just informed by FLO water that they will resume delivery of water late today as they have resolved issues with [MPIW]," the mayor said in a text message.
FLO Water suddenly closed its taps to MPIW via verbal notice on Monday due to differences in its interim deal with the water utility.
According to sources privy to the negotiations, it will take two to three days for the water supply to normalize as MPIW will have to conduct back flushing and disinfection to ensure that pipelines connected to FLO Water's treatment plant are clean.
While FLO Water has agreed to resume its operation, MPIW and MIWD must conduct bacteria tests, which will be completed in two to three days, as part of resumption protocols.
If FLO Water's supply hurdles the test, regular delivery of the 20,000 cubic meters of water will resume.
DG also learned that both sides agreed to a bilateral supply contract with water tariffs pegged at P21 per cubic meter.
It was also learned that FLO Water has agreed to sign the interim agreement which will involve the Local Water Utilities Administration (LWUA), the government-owned and controlled firm that approves water tariffs, as the third-party appraiser.
On Monday, MPIW explained that the sudden announcement of low supply was due to an abrupt notice by FLO Water that it would immediately shut down its water treatment plant and cease supplying water to the distribution firm.
MPIW originally announced rotational schedules for water supply back in May 2022 due to the expiry of a 10-year agreement with FLO Water, but this was cancelled due to a compromise agreement reached between the two sides.
Up until Monday, MPIW said FLO Water has not signed their Memorandum of Understanding (MOU) which would have implemented a P21 per cubic meter rate for the interim 6-month supply deal.
"MPIW and FLO Water agreed for a six (6) months provisional agreement to extend FLO Water's supply of bulk water to MPIW at [P21 per cubic meter] after the May 15, 2022 contract expiration with [the Metro Iloilo Water District] under the mutually agreed on terms and conditions," the MPIW recalled in its press release.
"The price will be subject to a review from a third-party/independent appraiser. However, as of today, FLO Water has not signed the Memorandum of Understanding (MOU) which is meant to safeguard the customer's interest. The MOU is the legal basis for the computation of the P21 per cubic meter [rate]. The 3rd party appraiser will determine the appropriate rate which will be passed on to our customers if and when a price increase is inevitable," they explained.
According to sources privy with the interim arrangement, both MPIW and FLO Water will assign their respective appraisers while LWUA will act as the third-party appraiser.
LWUA's presence in the appraisal setup was meant to shield consumers from exorbitant water rates.
Based on the interim deal, MPIW is willing to pay P11.72 per cubic meter (cu. m.) for the 15,000 cu. m. from FLO Water. This rate is still based on their old contract.
The Manny Pangilinan-led firm is also willing to pay another P18 per cu. m. for another 5,000 cu. m. that will be directly contracted from FLO Water.