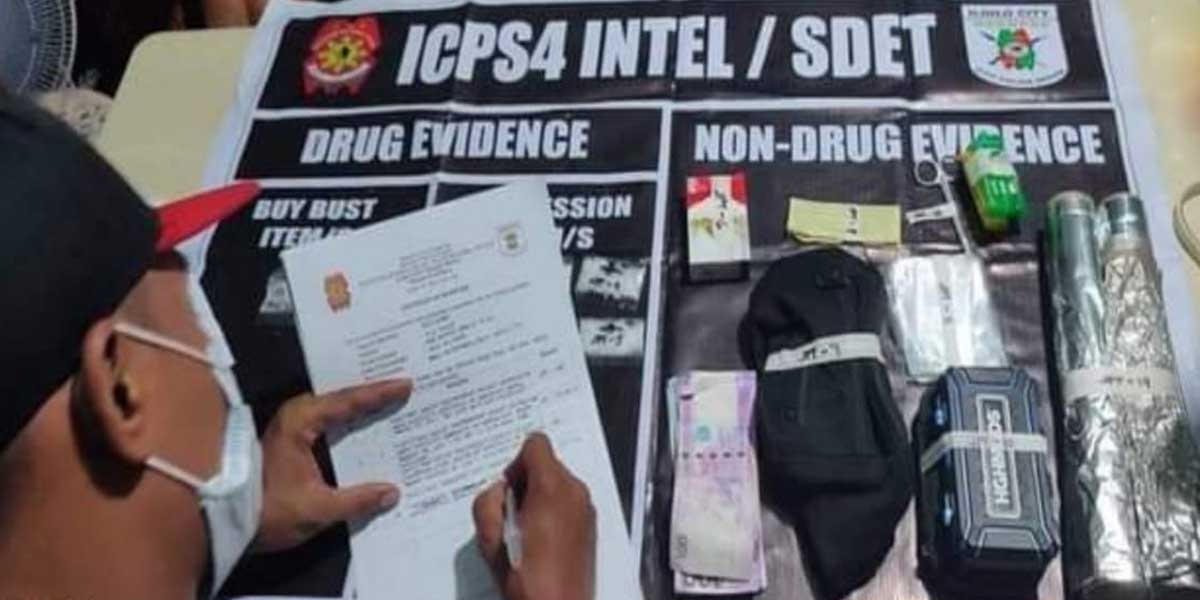 By Jennifer P. Rendon
Five persons were arrested in three different anti-illegal drug operations in the city and province of Iloilo.
Suspects John Patrick Tornia, 23, of Barangay Rizal Pala-Pala 2, City Proper; Jarred Jet Birondo, 34, of Barangay Boulevard, Molo; and Patrick Chan, 23, of Rizal Estanzuela, City Proper, Iloilo City were nabbed in a buy-bust operation 7:15 p.m. of July 21 at Zone 3, Barangay Calumpang, Molo.
Tornio was considered a "high-level individual" (HVI) while his two friends were tagged as "street level pushers."
Members of the Regional Police Drug Enforcement Unit (RPDEU)-6 and the Iloilo City Police Station 4 arrested the trio after they allegedly connived in selling a sachet of suspected shabu for P14,000.
Recovered from the suspects were 7 sachets of suspected shabu, the buy bust money, and several drug and non-drug items.
Lieutenant Colonel Antonio Benitez, Jr., RPDEU-chief, said that the seized drugs weighed around 35 grams and has an estimated standard value of P238,000.
At 11:10 p.m. of the same day, members of the Iloilo City Police Station 3 arrested Anthony Martinez at Barangay Lanit, Jaro, Iloilo City.
Martinez, 42, of Barangay East Baluerte, Molo, sold a sachet of suspected shabu for P1,100.
The suspect subsequently yielded two sachets of suspected shabu with an estimated weight of 10.2 grams and has a standard drug price of P69,360.
Meanwhile, an ex-convict from Bacolod City was arrested in a buy bust operation at P. Ledesma Ward, Pototan, Iloilo morning of July 22.
Revo Aliguin, 37, a resident of Barangay Banago, Bacolod City, was caught with four plastic sachets of suspected shabu worth P97,600.
He was imprisoned for an illegal drug offense in 2019 but got out of jail after availing the plea bargaining agreement.
The suspect allegedly transported the illegal drugs from Bacolod City going to Iloilo province via Ro-Ro facility.
All five suspects are now detained and will be charged for violation of Republic Act 9165 (Comprehensive Dangerous Drugs Act of 2002).