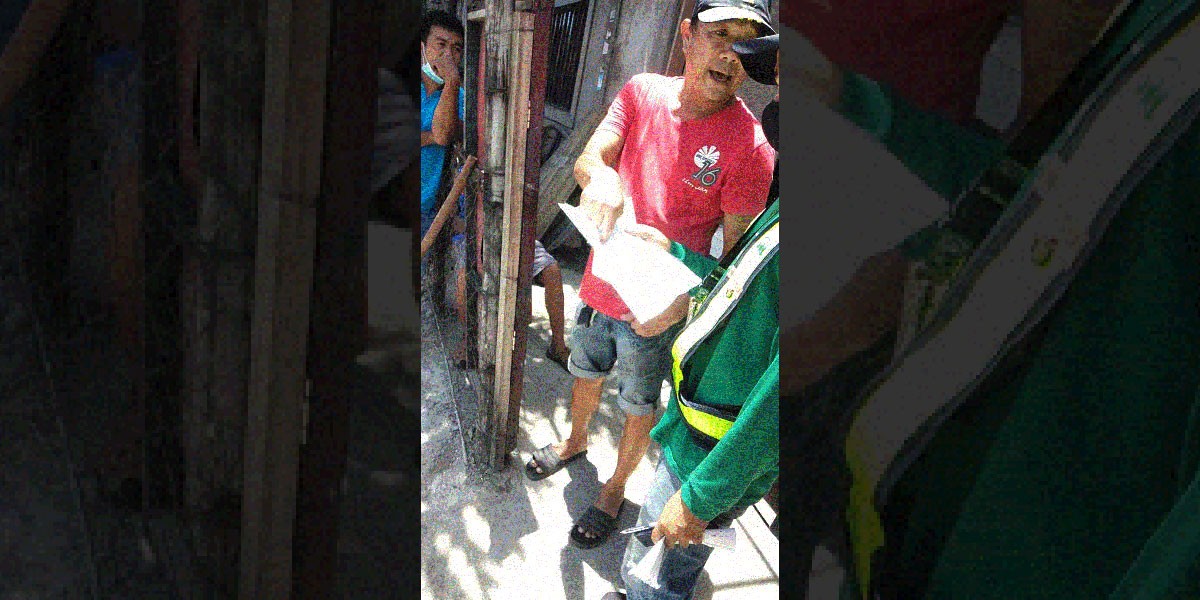 MORE Power employees and a consumer in Jaro, Iloilo City figured in a fisticuff when the former tried to disconnect the latter's line at Javellana Extension in Jaro, Iloilo City Monday.
The consumer in question was an eatery owner with an accumulated unpaid bill of P26,000, according to MORE Power.
Disconnection team members Kevin James Cajilig and Abner Simtim went to the area around 8:30 am and informed the owner Joel Dofitas about the disconnection due to unpaid bills.
But Cajilig and Simtim claimed that the Dofitas's wife allegedly refused to let them in and even berated them.
The disconnection team left and returned around 12:20 pm and again told Dofitas about their arrears and the consequent disconnection.
But the owner allegedly resisted which led to the fistfight.
According to MORE Power, they already notified Dofitas about his arrears in January 2021, but he allegedly berated the distribution utility's personnel, thus the disconnection did not push through.
Dofitas's line was disconnected despite the scuffle.
In an interview with Aksyon Radyo-Iloilo, Dofitas said he had no intention in picking a fight with MORE Power personnel.
Dofitas said Cajilig sounded arrogant when he asked for time to pay their bill by March 22 which was their due date.
But Cajilig told Dofitas to talk to MORE Power management.
Dofitas admitted that his bill piled up at the height of the pandemic lockdown, but he said he paid his arrears in installments. He added that he was also at fault for what happened and will face the consequence of his actions.
In a comment on a Facebook post of the incident, Dofitas' son Joel Mar said his father was asking to talk to MORE Power's management. But a disconnection team member allegedly raised his voice and tried to punch his father.
Joel Mar said the MORE Power workers provoked his father. He also claimed that due date of their bill was on March 22 yet.