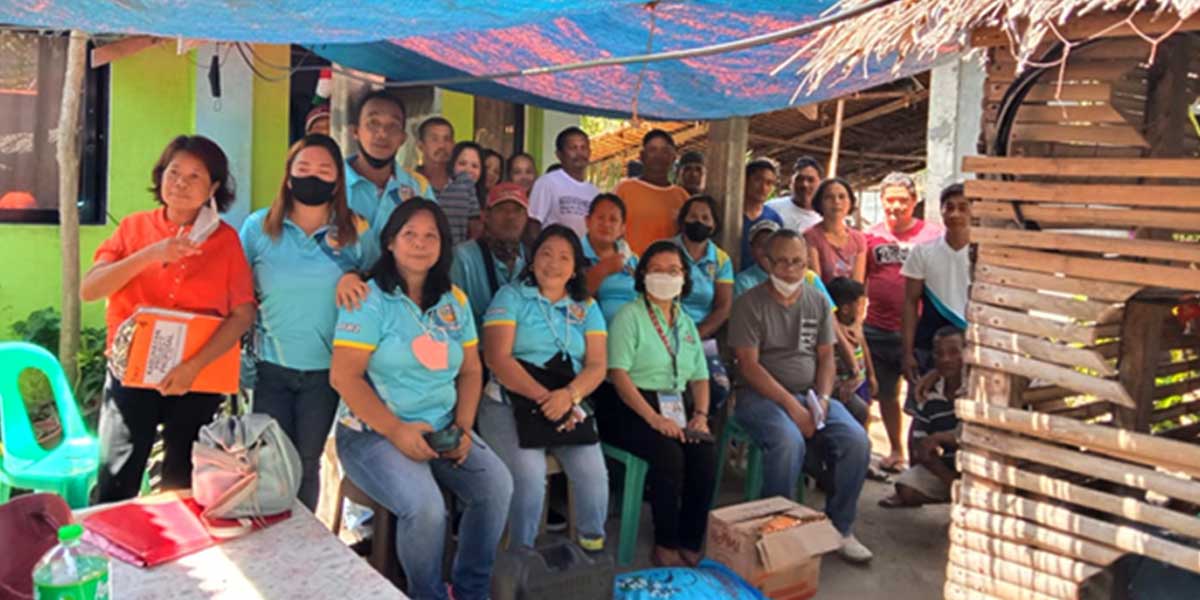 The proverbial "giving man a fish, feeding him for a day—teaching him to fish, feeding him for many days" took a twist when the Department of Labor and Employment (DOLE) helped them not only to fish but also by providing alternative livelihood that supports the program for sustainable fishing.
DOLE-6 through its Negros Occidental Field Office (NOFO) released recently Php200,000 worth of Sari-Sari Store Project to the Olamhay Fisherfolk Association at Brgy. Sta Mesa, Manapla, Negros Occidental as part of DOLE's commitment to DOLE-USAID Fish Right Program collaboration.
Fish Right project is a five-year partnership between the U.S. and Philippine governments to address threats to biodiversity, improve governance of marine areas, and increase fish health and numbers in South Negros, the Calamianes Island Group, and the Visayan Sea.
To meet the need for biodiversity conservation of the Fish Right Program, representatives from DOLE-6 NOFO, United States Agency for International Development (USAID) and the Philippine Rural Reconstruction Movement (PRRM) discussed the purpose and objectives, and how to sustainably manage the project with LGU-Brgy. Punta Mesa and Olamhay Fisherfolk Association officers.
The sari-sari store project through the collaboration between the DOLE-Bureau of Workers with Special Concerns (DOLE-BWSC) and the University of Rhode Island is one of the livelihood assistance provided by the program to project sites.
"The project is an alternative source of income for 17 fishermen that will stop them from relying only on fishing for their livelihood," explained Regional Director Atty. Sixto T. Rodriguez Jr.
Rodriguez added that in a way the project creates awareness on conservation of sustainable resources and promotes healthy marine ecology.
The sari-sari store will retail goods such as rice, sugar, canned goods and other household items available for the members and residents of Sitio Olamhay and Brgy. Punta Mesa.
Punong Barangay Ms. Lourdes G. Beronio is very grateful for the livelihood project and is hopeful that it will serve its purpose in providing the beneficiaries an alternative source of income that will help the association and the community.
"Dako guid ini nga bulig sa amon. May pangabuhi-an ang amon asosasyon labi na guid kon indi kami kapanagat tungod sa malain ang panahon. (It is a great help to us. Our association will have an alternative source of income in case of bad weather)," said Reymond Gasen, President-Olamhay Fisherfolk Association. (JPM/AYS)