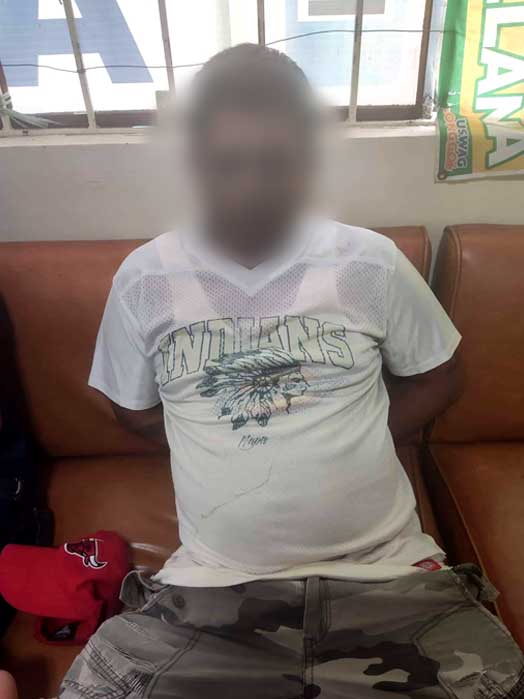 By Jennifer P. Rendon
A man accused of thieveries at the Iloilo Fish Port Complex in Barangay Tanza-Baybay, City Proper district, Iloilo City was arrested following a police hot pursuit operation morning of August 8.
Mark Harold Palma, 38, was arrested at his home at Barangay North Baluarte Molo, Iloilo City hours after he allegedly carted cash and a ream of cigarettes from a canteen inside the Fish Port Complex.
According to canteen owner Alvin Baclay, the suspect surreptitiously made his way into the canteen around 5:20 a.m. Monday.
At that time, Baclay was busy tending to his business.
The suspect allegedly took away the 7,650 cash placed inside the cash box and a ream of Mighty Cigarette worth P1,160, which was placed on the store's display rack.
He immediately fled after the incident.
Baclay reported the incident to the Iloilo City Police Station 1 around 9:30 a.m.
Policemen immediately conducted a hot pursuit operation and arrested the suspect an hour later.
During the interrogation, Palma admitted that he also took a mobile phone owned by a certain Jerson Necor.
The mobile phone was taken from the quarters at the Iloilo Fish Port Complex.
Palma later asked his wife to get the phone and turn it over to police authorities.
Major Shella Mae Sangrines, ICPS1 chief, said that the suspect could also be behind a motor-napping incident. He had also been incarcerated for a theft complaint.
On top of that, Palma had a previous arrest for illegal drugs. He was jailed but was released following a plea-bargaining agreement.