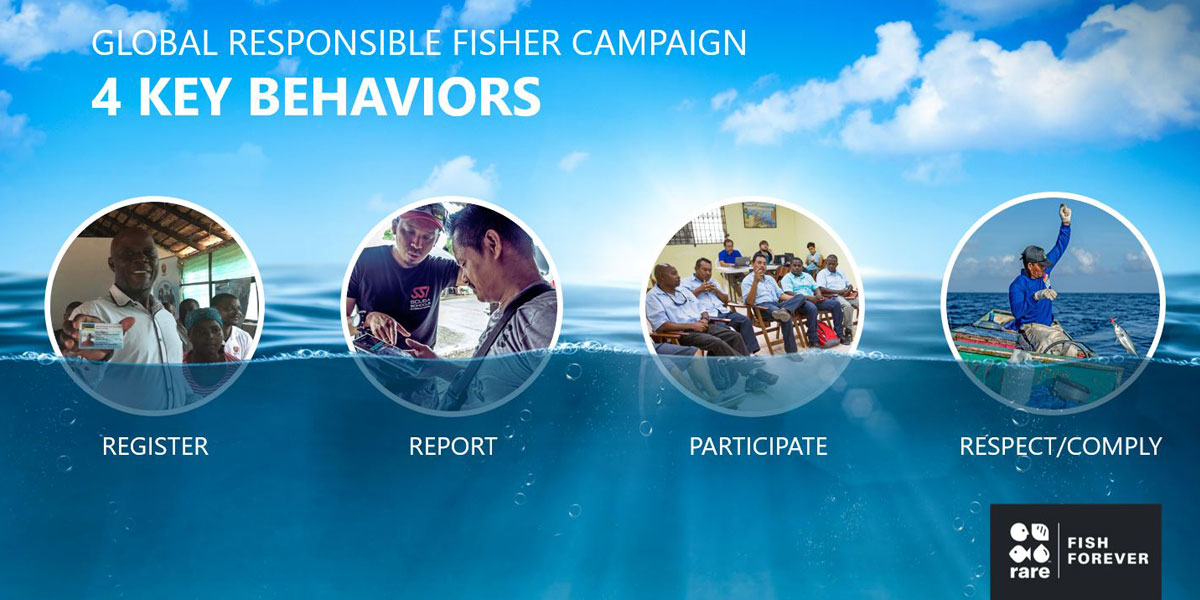 Fisheries and marine conservation experts shared their insights on how the fisheries sector can be  climate-resilient and sustainable during the 76th episode of "Stories for a Better Normal: Pandemic and Climate Pathways" with the topic "Fish for Change: The Fisheries Sector Fighting Climate Change."
The online conversation, conceptualized and hosted by three-term Senator, now Deputy Speaker and Antique Rep. Loren Legarda featured guests including Atty. Alexandra Gamboa, Board Trustee of Philippine Reef and Rainforest Conservation Foundation; Fel Ceasar Cadiz, Director of Behavior Adoption & Training of RARE Philippines; and Antonio Fabela Regis, Jr., Junior Research Fellow of the Department of Climate Change of IIT Hyderabad. Atty. Rachel Anne Herrera also joined as co-host of the show.
Atty. Gamboa tackled the impacts of climate change on fisheries and shared the initiatives of Philippine Reef and Rainforest Conservation Foundation, Inc. (PRRCFI) on marine conservation.
"PRRCFI is a non-government organization in southern part of Negros. Currently, our areas of work are local initiatives in conservation, as well as ensuring or encouraging governance mechanisms for cooperation among relevant stakeholders. Mayroon din kaming education programs and programs on the sustainable business development, including ecotourism," said Atty. Gamboa.
Cadiz introduced the "Fish Forever Program," where the science of human behavior is used to encourage individuals and communities to adopt more sustainable practices and develop solutions to tackle globally significant and wicked environmental challenges.
"Addressing the problem of climate change and overfishing requires everyone. In the Philippines, the main message of our program is to work together, because we are all stakeholders to the state of our fisheries. Let's work together for the change we want," said Cadiz.
Regis discussed the importance of building climate-resilient fisheries in the Philippines through nature-based solutions.
"The Philippines is one of many countries with high vulnerability to climate change. Our fishery is a finite resource – yes it is renewable, but limited and delicate. Building climate-resilient fisheries in the Philippines is ensuring that the quality, diversity, and availability of fishery resources will be sufficient for present and future generations, so as much as possible, in decision-making, planning, and resolving issues, we make sure that we consider nature-based solutions first," said Regis.
Legarda also shared some of the initiatives, policies, and programs she had implemented in Antique to help the fishing communities thrive amid the impacts of the climate crisis. The province is known for having vast stretches of coastlines and an abundance of fish species. She also encouraged the government to provide adequate support to enhancing the production of the aquaculture sector and close gaps in fish production and ensure food security.
"I-operationalize at i-identify natin ang mga simpleng alituntunin, halimbawa dagdagan ang fishing boat, bigyan ng cold storage, glass freezer, lambat, ayusin ang daungan, i-research kung ano yung sustainable fishing practices ng sinaunang mga henerasyon, at bawal ang cyanide. Kapag ginawa ito ng bawat LGU at coastal barangay sa Pilipinas, hindi na tayo kailangan pang mag-angkat ng isda," said Legarda.
As an online discussion to promote health, environmental consciousness, and climate-adaptive practices, "Stories for a Better Normal" aims to change the mindset of individuals, families, and communities by demonstrating ways in which a 'better normal' can be realized within our communities.
This online discussion is organized in partnership between the Office of Deputy Speaker Legarda and the Climate Change Commission, with support from the Department of Education, Philippine Information Agency, Institute for Climate and Sustainable Cities, The Climate Reality Project-Philippines and Mother Earth Foundation.