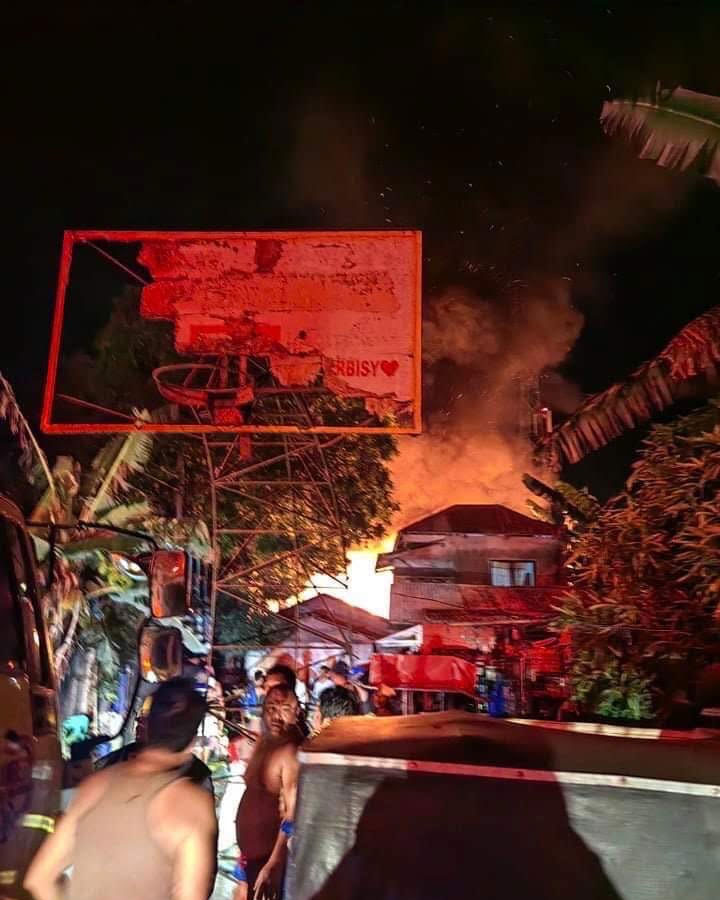 By Glazyl Y. Masculino
BACOLOD City – A fire gobbled six houses at Barangay 39 here Tuesday night.
Chief Inspector Rodel Legaspi, city fire marshal, said that four houses were destroyed while two others were damaged.
Legaspi said the fire broke out from the makeshift house of Larry Fernandez.
Legaspi said Fernandez reportedly left their house after cooking his dinner when the blaze occurred.
"Nakibot tupad balay niya na may kalayo na balay niya, basi wala niya na himos ang improvised na gin lutuan niya," Legaspi said.
Fernandez's house is made of light materials such as tarpaulins and other combustible materials, according to Legaspi.
No injuries were reported, as everyone was able to leave their houses during the incident, the city fire marshal added.
Legaspi said the fire damaged an estimated P150,000 worth of properties.