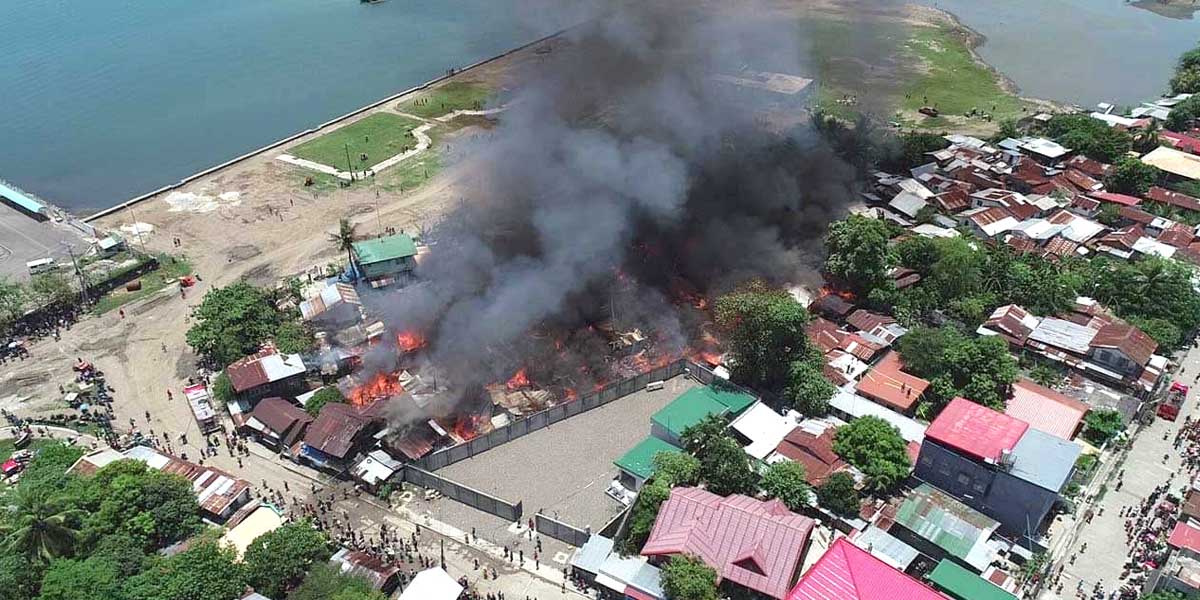 By Glazyl Y. Masculino
BACOLOD City – At least 320 individuals or 86 families were temporarily sheltered at the regional evacuation center, covered court, and gymnasium, following a fire that razed 57 houses and the Philippine Coast Guard (PCG) station at (Parola) Zone 2, Barangay 6, San Carlos City, Negros Occidental Tuesday.
Chief Inspector Vencie Jojo Aldeguer, city fire marshal, said the fire gobbled 43 houses and damaged 15 others, including the PCG station.
Aldeguer said the fire broke out around 11:01 a.m. from the house of an alleged mentally challenged man.
The house owner was not at home when the incident happened, he added.
Aldeguer said the area was considered an informal settlement, thus the fire immediately spread to neighboring houses which were mostly made of light materials.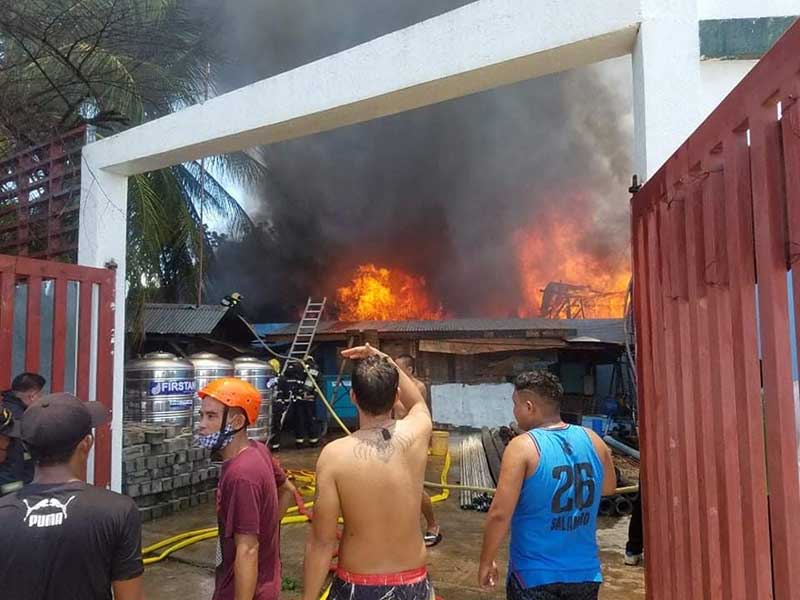 The fire also reached and damaged the windows of the PCG station, he added.
Aldeguer said fire out was declared around 12:53 p.m.
He added that they have yet to determine the cause of fire as investigation is ongoing.
The Bureau of Fire Protection (BFP) initially reported that an estimated P540,000 worth of property went up in smoke.
Meanwhile, Joe Recalex Alingasa Jr., head of City Disaster Risk Reduction and Management Office (CDRRMO), said that assistance was already provided to the fire victims through the Department of Social Welfare and Development (DWSD).
No injuries were reported.
Alingasa said that augmentation from Escalante City, Calatrava town, Toboso town, private volunteers, and Vallehermoso town in Negros Oriental also responded to the scene.