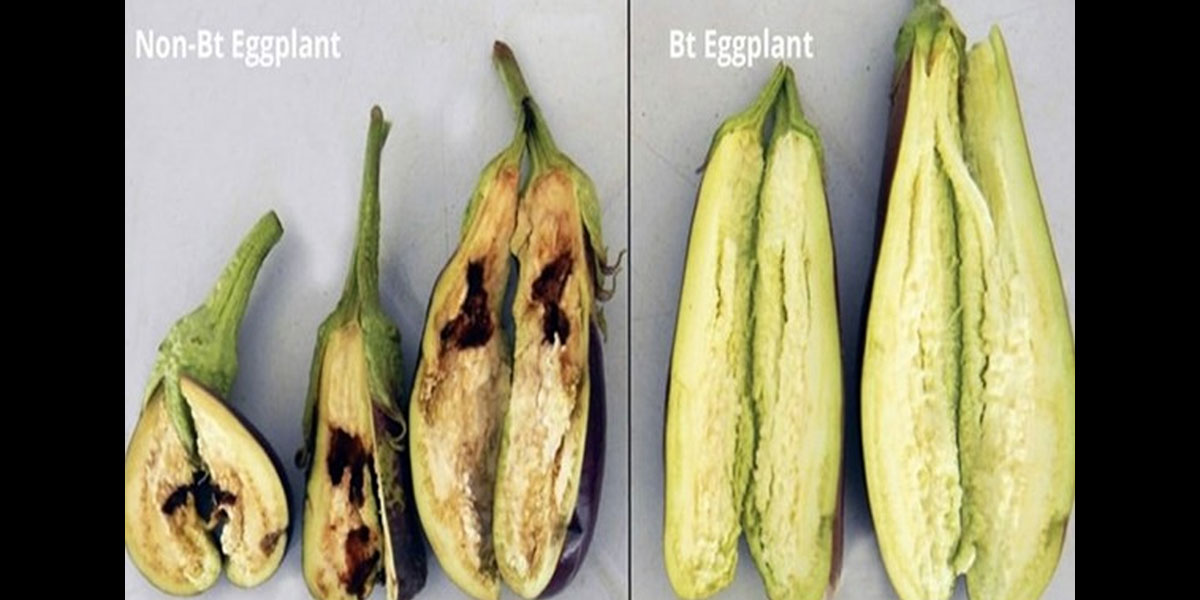 The Philippine agriculture sector achieved two much-awaited milestones with the approval of Golden Rice for commercial production and the approval of BT eggplant for food, feed, or for processing (FFP) in July 2021. This makes Filipinos closer to harvesting the projected benefits of these biotech crops soon.
Following its approval for FFP in December 2019, Golden Rice has been granted a biosafety permit for commercial propagation by the Department of Agriculture-Bureau of Plant Industry (DA-BPI). This allows the DA-Philippine Rice Research Institute (PhilRice) to proceed with the production of Golden Rice on a commercial scale for human consumption. This makes Golden Rice the first genetically engineered rice in South and Southeast Asia to be authorized for commercial propagation.
Golden Rice intends to complement existing interventions to address vitamin A deficiency (VAD). VAD is a serious public health problem affecting 250 million people worldwide, primarily children and pregnant women. It contains beta-carotene (provitamin A, a plant pigment that the body converts into vitamin A as needed). This is especially beneficial for countries such as the Philippines and Bangladesh where rice is a staple food since beta carotene-enriched Golden Rice can supply up to 30-50% of the estimated average vitamin A requirement.
The next step in the process is seeking varietal registration from the National Seed Industry Council (NSIC). To ensure that Golden Rice will be accessible for Filipino farmers, PhilRice along with the International Rice Research Institute (IRRI) are developing Golden Rice versions of existing rice varieties with the same yield, pest resistance, and grain qualities.
In the same week, DA-BPI has approved Bt eggplant event 'EE-1' for direct use as food, feed, or for processing (FFP) having undergone a strict biosafety assessment under the DOST-DA-DENR-DOH-DILG Joint Department Circular (JDC) No. 1, Series of 2016. The DA-BPI issued Biosafety Permit No. 21-078FFP to the University of the Philippines Los Baños (UPLB).
Led by scientists from the UPLB-Institute of Plant Breeding (UPLB-IPB), Bt eggplant was developed using modern biotechnology techniques by introducing a gene from a naturally occurring soil bacteria, Bacillus thuringiensis, to the common eggplant. This makes it resistant to the eggplant fruit and shoot borer (EFSB), which is considered the most damaging pest of eggplant. The Bt gene is harmless to other beneficial insects, including pollinators, as well as humans and animals.
Subsequently, Bt eggplant will need commercial propagation approval for environmental safety assessment before it is released for public consumption. With lesser cost for pesticides and labor and increase in production, Filipino farmers are projected to gain a net increase benefit of around PHP 50,000 (USD 909) per hectare by planting Bt eggplant compared to the current eggplant variety.
SEARCA Director and National Academy of Science and Technology of the Philippines Academician Glenn B. Gregorio congratulates the research teams focused on developing Golden Rice and Bt Eggplant.
"As a fellow plant breeder, and geneticist, I share the joy in achieving these milestones or I may say gold medals for the Philippines. This does not only bring the benefits of these biotech crops closer to many Filipinos, it also opens the door for more work in finding safe, effective, sustainable, and innovative solutions to our society's pressing problems. SEARCA remains committed to working with them and with various partners in making highly credible, science-based information on agricultural innovations like Golden Rice and Bt Eggplant available and understandable for our stakeholders – for farmers and consumers in areas that need it the most," Gregorio said.