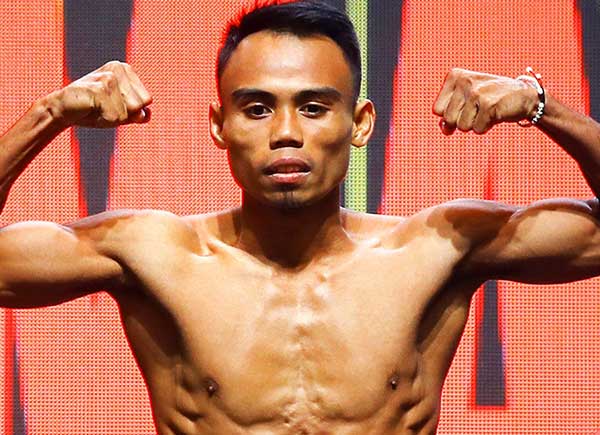 By Leobert Julian A. de la Peña
Filipino boxing prospect Jeo Santisima is back on track for a world title shot after scoring a fifth-round stoppage victory over Japanese contender Hiroshige Osawa during their featherweight clash held at the EDION Arena in Osaka, Japan.
The pride of Masbate City showed pure dominance over Osawa and displayed his brute force after tallying two knockdowns in the bout including the last one in the fifth.
Known to be an aggressive and pressure fighter, Santisima imposed his will from the get-go and took advantage of Osawa's poor defense.
Every time Santisima set up his straight-jab combination, Osawa always had the open left guard that became the Filipino's favorite target.
During the first two rounds, Santisima caught Osawa with several counter-left hooks that nearly knocked him down.
The first knockdown of the match came in the third round when Santisima landed another left hook straight to Osawa's jaw but the Japanese stood up and fought for the rest of the remaining seconds.
Osawa mixed his arsenal in the fourth and became more cautious of Santisima's pressure but still caught a barrage of combinations that helped the Filipino win another round.
Santisima then saved the best for last after sizing the Japanese boxer in his desired range and bullied him with a barrage of straight-jab-hook three-punch combinations that earned him the impressive win.
With the win, Santisima rose to 22 wins, four losses, and 19 knockouts while Osawa fell to 37 wins, six losses, and 21 knockouts.
Santisima bounced back from a disappointing loss to American boxer Joet Gonzales during their World Boxing Organization International featherweight duel last March and is looking to re-enter the top 10 once again after his KO win on Osawa.