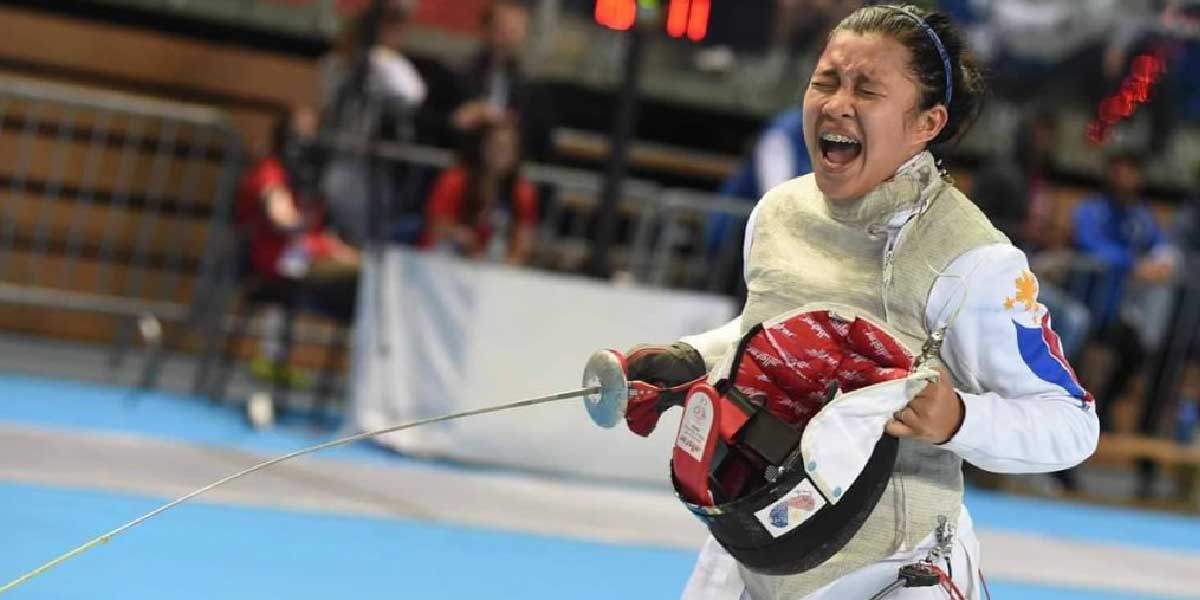 By Leobert Julian A. de la Peña
Prized Filipina fencer Samantha Catantan made waves in the international scene after finishing in the top 20 of the 2021 World Junior and Cadet Fencing Championships held in Cairo, Egypt.
After clinching the bronze medal in the NCAA Division I Fencing National Championships, Catantan made sure to impress once again and she did it against the best of the best.
The Penn State freshman fencer was able to land the 17th final spot of the top 20 finishers and won five out of her six matches in the elimination rounds.
Catantan got the better of one of Turkey's finest fencers in Almila Birce Durukan by a score of 15-10.
However, the Filipina's attempt in making it to the final top 10 of the World Junior tournament came to an end after tasting defeat at the hands of USA's May Tieu, 8-15.
The 18-year-old former varsity fencer of the University of the East recently reached the semifinals stage of the NCAA Division I but eventually exited against a more veteran opponent.
Meanwhile, co-Filipino fencer Lance Tan ended the World Junior rankings at 23rd place and won four out of his six elimination matches.