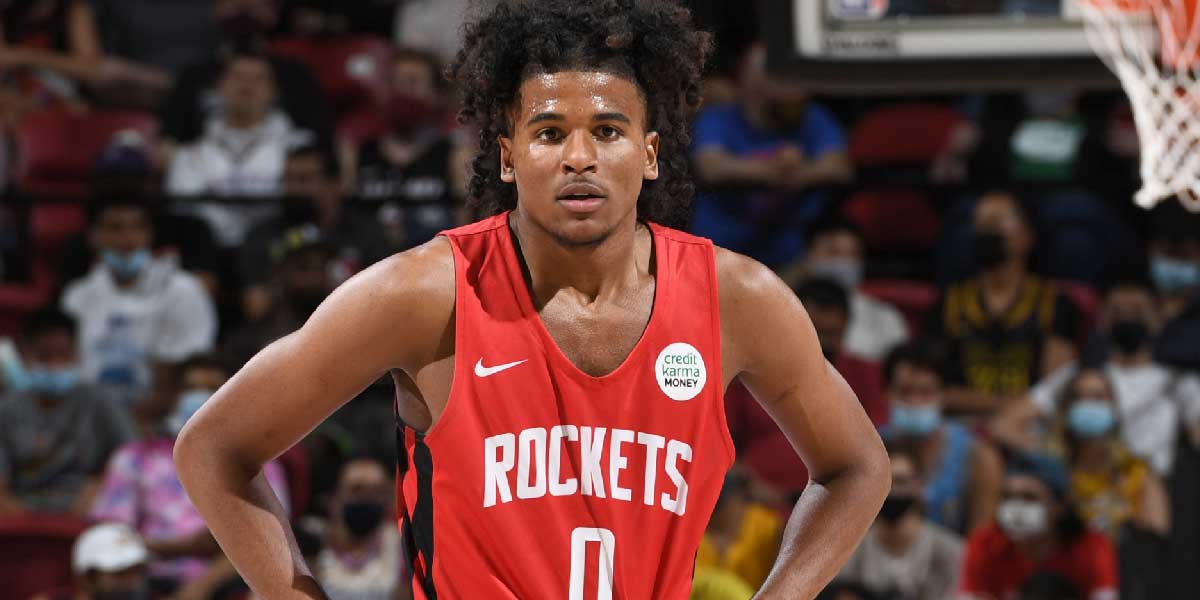 By Leobert Julian A. de la Peña
Filipino-American Jalen Green showed why he deserved to be selected second overall during the 2021 NBA Rookie Draft after exploding for 23 points in his Summer League debut with the Houston Rockets.
Green was impressive against the Cleveland Cavaliers as the high-flying guard's vast array of skills was in full display.
Trailing by as much as 15 points during the second quarter, Green began to operate and take over the game offensively.
Green sank several difficult shots while displaying his much-improved perimeter game, showing his sweet touch in his fade-away jumpers.
What was once a double-digit lead for the Cavaliers quickly evaporated as Green erupted on offense on 50 percent shooting, going 9/18 from the field.
"I feel like I can go higher than that level, but I got to my level today and I just got to keep going. Coming out at the start of the third quarter, I just felt it and it felt exciting to start hitting shots and we just got that running," said Green.
KJ Martin backstopped Green with his huge 17 points while co-rookie Alperen Sengun had a double-double outing of 15 points and 15 rebounds.
After handling their business against Cleveland, Green and the Rockets will set up the most highly-anticipated showdown against no. 1 pick Cade Cunningham and the Detroit Pistons.