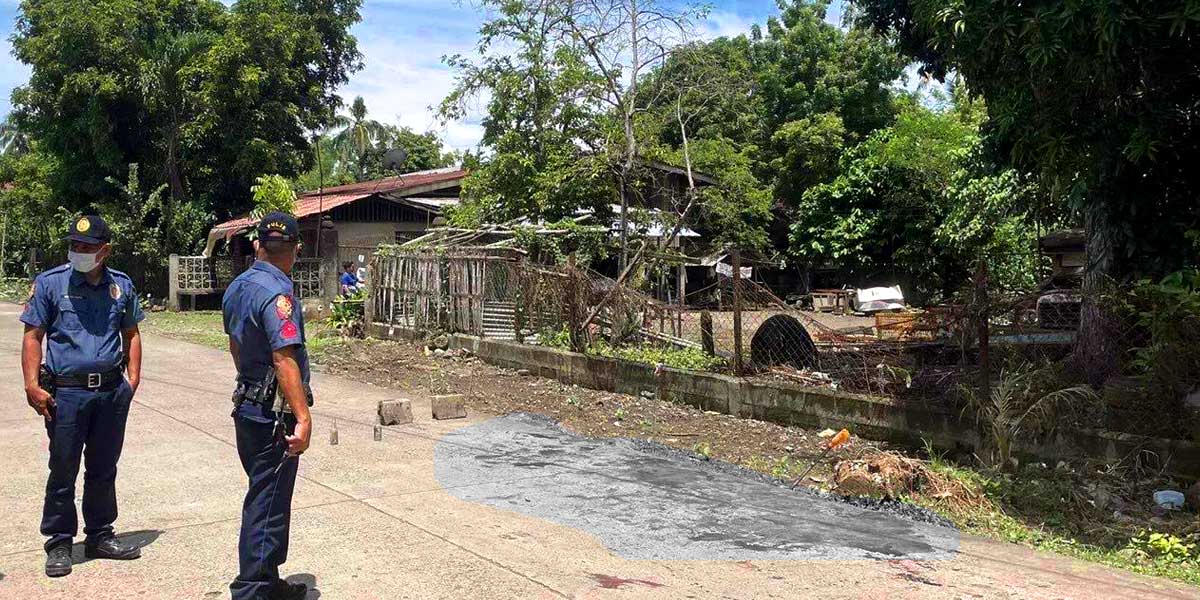 By Glazyl Y. Masculino
BACOLOD City – A land dispute between two families claimed the life of a man after he was hacked by his neighbors at Purok Cadena de Amor, Barangay San Isidro, Pontevedra, Negros Occidental last Wednesday.
The victim was identified as Eric Galope, 37, of the said village.
Police Lieutenant Rowell Peniero, deputy chief of Pontevedra Municipal Police Station, said the victim and the suspects – Rex Salme, 59, and his son Bobby, 34 – attended a hearing at the barangay hall regarding their land conflict.
After the hearing, the suspects left the barangay hall first, and the victim followed.
But as he passed by Rex, who was sitting on a carabao cart, the victim told him "Kuha-a ang tangke. Imo man na."
Rex was probably insulted, which prompted him to draw his bolo and attack the victim. But the victim was able to run away, Peniero said.
Peniero said that Bobby was sitting on a motorcycle, a few meters away from them when he saw his father chasing the victim. He grabbed Galope and pushed him to his father, who was reportedly armed with two bladed weapons.
Peniero said that Rex then allegedly hacked the victim, who suffered 10 hack wounds and was declared dead on arrival at a hospital.
Bobby was arrested while his father is still at large. Police also recovered the weapons used in the crime.
Peniero said that murder charges may be filed against the two suspects.