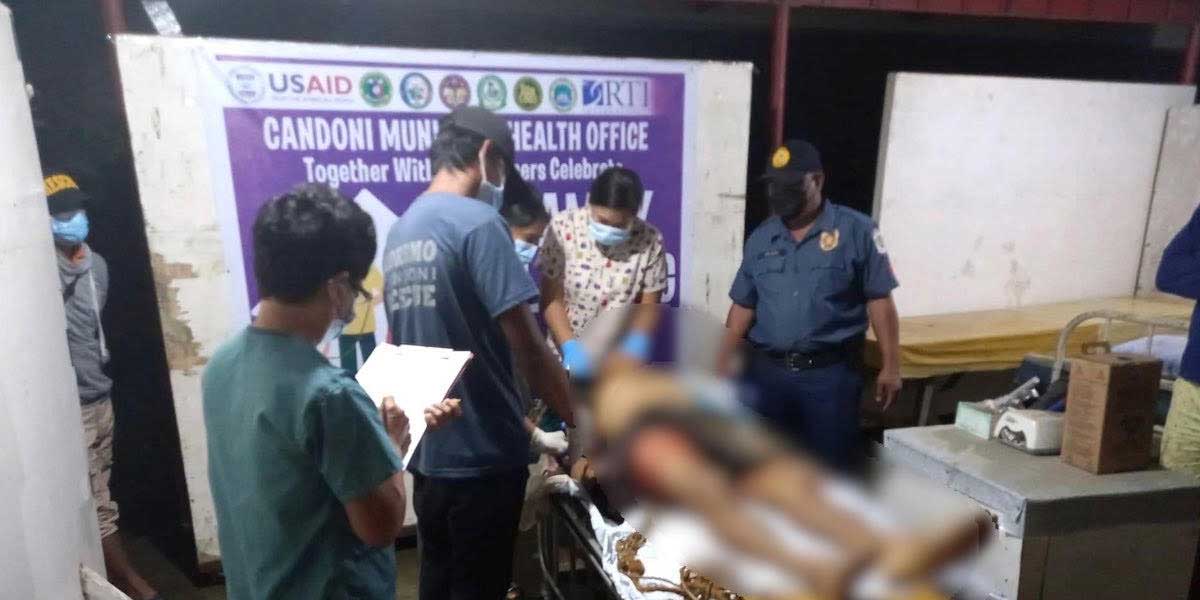 By Glazyl Y. Masculino
BACOLOD City – A farmer was gunned down by an unidentified man at Sitio Bali, Barangay Agboy, Candoni, Negros Occidental last Monday.
The victim was identified as Angelito Chavez, 53, of the said village.
Police Major Ronald Santillan, town police chief, said the victim was on his way home when the lone perpetrator shot him (at close range).
The victim succumbed to six gunshot wounds in the head, chest, and legs.
Police recovered from the scene six ammunition cartridges of an unknown caliber.
Santillan said the victim was walking along with his wife and another companion before the shooting. But his two companions were at a distance from him.
"Bale ga una ni ya ang biktima lakat sa duha niya ka upod, sang nasugat-an niya ang gunman," he added.
Santillan believed that the perpetrator waited for the victim to pass by the area after the latter finished his work in a farm.
Santillan said they have no motive yet in the incident, but he mentioned that the victim was previously involved in a land conflict which was already settled in the barangay.
12 NABBED IN 'TUPADA'
Meanwhile, 12 persons were allegedly caught engaging in illegal cockfighting or "tupada" at Hacienda Napilas 2, Barangay E. Lopez, Silay City last Sunday.
The arrested individuals aged between 25 to 82 were residents of Silay City and Victorias City.
Based on a police report, the alleged promoter of the illegal activity, which was held in an open space, escaped.
Police recovered five wounded fighting cocks, five dead fighting cocks, two gaffs, other gambling paraphernalia, and P4,197 believed to be bet money.
The arrested persons will be charged for violation of Presidential Decree (PD) 449 (Cockfighting).