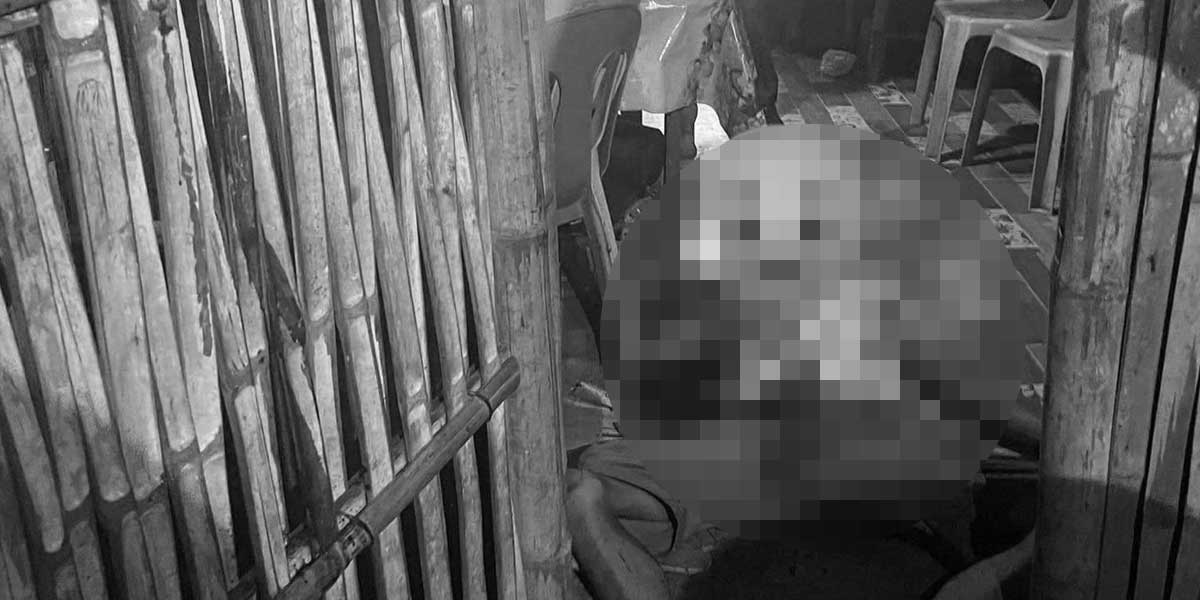 By Jennifer P. Rendon
A single bullet to the neck killed a farmer from Pototan, Iloilo.
Danny Asuelo, 44, was shot dead at their house in Barangay Dawis, Pototan, around 7:30 p.m. of May 17.
The victim was watching television with his 13-year-old daughter when they heard the incessant barking from their dogs.
Inday (not her real name) claimed her father went out to check why the dogs were distressed.
She later heard gunshot.
The teenage girl claimed she found her father slumped near their front door with a gunshot wound on his neck.
Asuelo was rushed to Iloilo Provincial Hospital in Pototan town but was declared dead on arrival.
Major Ciriaco Esquilarga, Pototan police chief, said that the suspect was identified as Leo Sapelino, 47, a resident of Barangay Jamabalud, Pototan.
Old grudge was seen as motive for the incident.
Esquilarga said the victim had allegedly struck Sapelino with a hammer sometime in 2019.
He didn't elaborate any further why Asuelo physically assaulted the suspect.
Esquilarga also did not confirm reports that the victim attacked Sapelino with a hammer after he caught the latter and his wife in a compromising situation inside their house.
Sapelino remains at large, as of this writing.
Esquilarga said they have yet to file the murder case against the suspect.